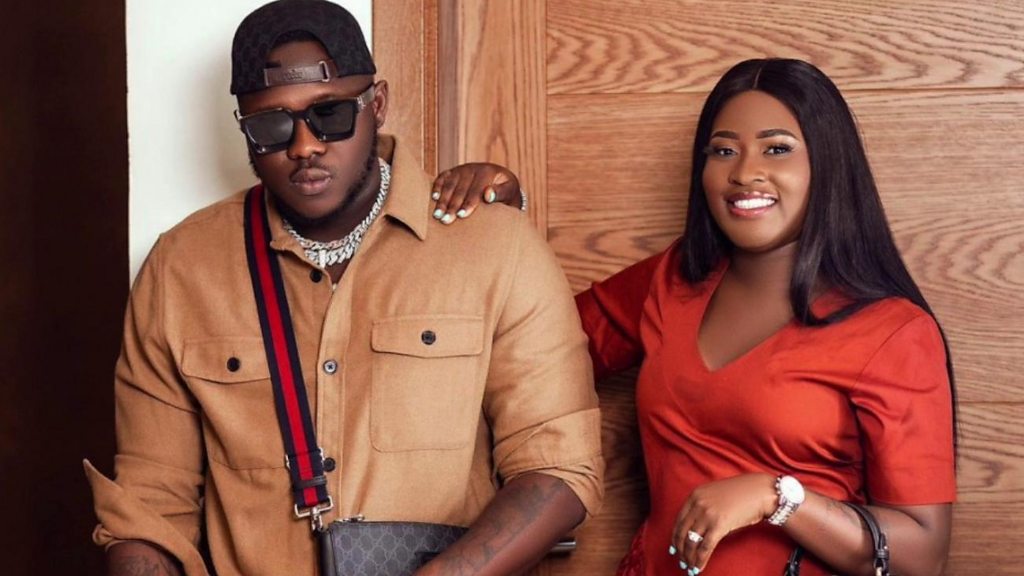 Medikal and Fella Makafui have denied reports of their divorce, which have been circulating on the internet for nearly a month.
About three weeks ago, it was widely reported in the local media that Fella was seeking a divorce from the rapper due to his consistent cheating on her.
During the rumours of their alleged divorce, Fella and Makfui were also dropping hints on social media that all was not well between them.
In one of Fella Makafui's viral internet posts, she tearfully asked why men still cheat on women despite their partners giving them everything they want.
Medikal, on the other hand, wrote a Snapchat post criticizing Fella Makfui for becoming arrogant after their marriage because she was very submissive when they first met.
A new video that has surfaced on the internet provides an update on the current relationship status of Fella Makafui and Medikal, and it appears that everything is fine in the family.
The lovers were dancing and kissing each other in this video.
The video was apparently shot during a private party hosted by Shatta Wale for Elsie Duncan-William, the daughter of popular Ghanaian preacher Archbishop Duncan Williams.