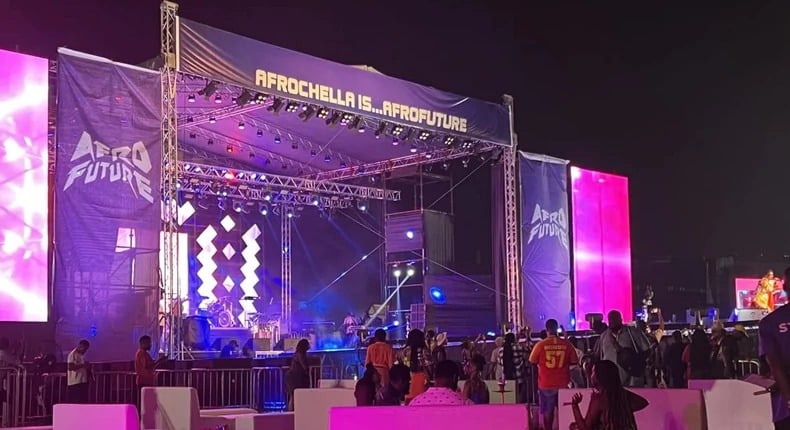 A young Ghanaian lady identified as Mariama has reportedly died after she sustained injuries from an explosion that occurred at Afrochella Music Festival.
The bereaved family has called out organisers of the event for abandoning their beloved to die after suffering burns from the accident during last December's event.
The explosion occurred at Afrochella prior to the concert starting, but the organisers have done little to help the family, a publication sighted by KUBILIVE on ghanacelebrities.com said.
According to family sources, the vendor manager who hired Mariama to work at the event reportedly showed up just once to see her at the hospital and left the family with GH¢1,800 when they had already spent tens of thousands on her hospitalisation and treatment.
Since then Afrochella organisers on their part have done nothing more and shown no inclination to do so, even after the young lady's death.
The family is reported to have spent close to GH¢40,000 on Mariama's hospitalisation until she died, with no help from concert organisers who employed her.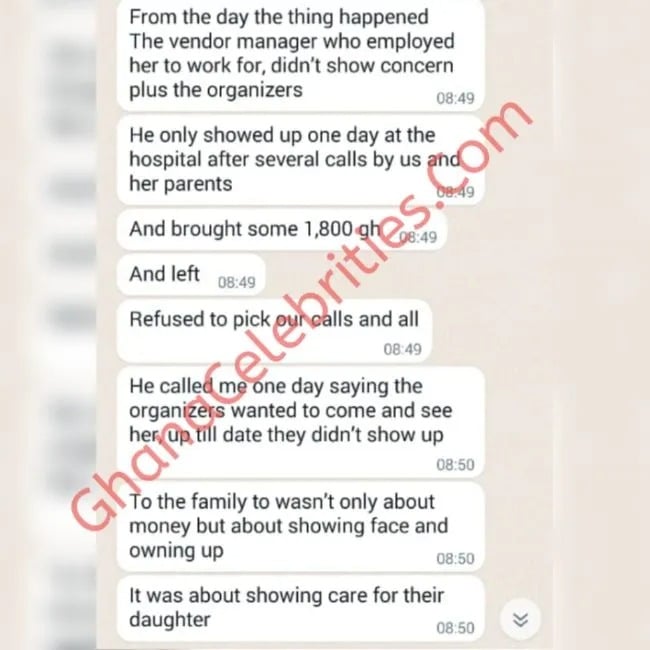 Even a customary visit to show the least bit of care eluded sweet Mariama before her demise.
"She [Miriam] died with lots of pain thinking about how you got an accident from someone's event and even being employed by one of the organizers and they show no care," a source told the publication.