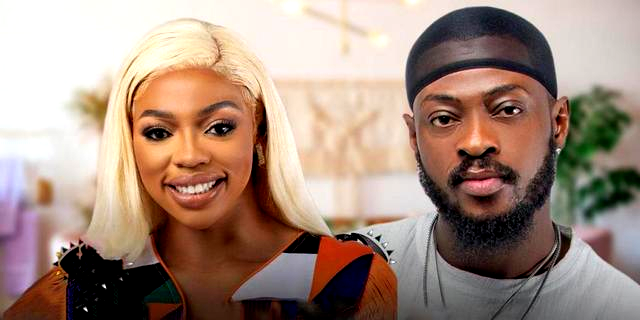 Big Brother Titans (BBTitans) housemates Yemi Cregx and Khosi have recently had another passionate exchange.
In a video footage, the two roommates could be seen hugging and kissing under the covered surfaced.
They also revealed their longing for one another.
"I really miss us," Yemi said, while Khosi answered, "I do too."
Before the bedtime kiss, the two were both seen together, discussing their on-off relationship.
Cregx was referred to as a "flirt" by Khosi, who questioned why he enjoyed playing with women's emotions.
Cregx had earlier kissed Blue Aiva, a fellow housemate after she requested for it.
He had also told her, "I want you, I want to vibe with you."
"It is easier to flirt. I'm also a flirt! I don't want you to get shocked when you go out there and you hear stuff," said Khosi, adding, "how could you do that when you are with someone?"
"My level of flirting is different," Yemi replied.
Yemi after enjoying the moment with Khosi, went downstairs to spend some time with Blue Aiva.