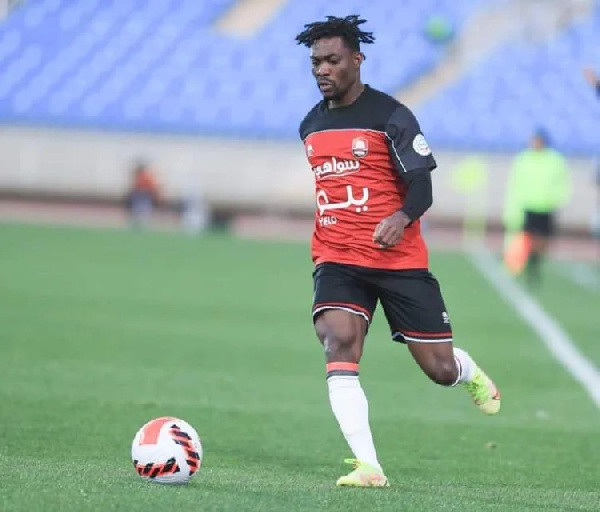 Former footballer Christian Atsu is officially no more amongst the living after he was earlier this morning declared dead by Turkish authorities.
The footballer lost his life following an earthquake that happened in Turkey and some part of Syria on Monday 6th February 2023.
Following the official announcement of his passing, a lot of photos and videos of the former Blackstars forward have emerged on social media with lot of people also sharing their last moment with him before the unfortunate incident.
A video we have come across on social media shows the last time the footballer had fun with his children when he paid them a visit.
In the video he could be seen playing with one of his sons who could be seen happily running to him.
Watch the video below.