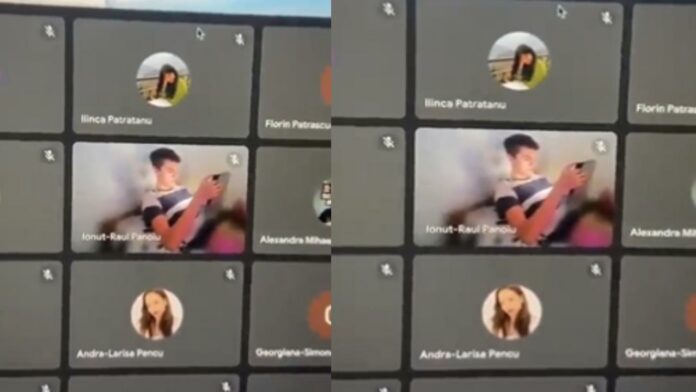 A university student (guy) has landed himself in a big mess and has caused an uproar on the internet after a videotape of him pleasuring himself surfaced online.
The student is seen in the trending video seriously masturbating during a live zoom lecture.
The guy who couldn't control his sexual perversion forgot to off the video button on his zoom app during the class.
As seen in the video, the student is seen watching an erotic film with another mobile phone amid using his hands on his manhood.