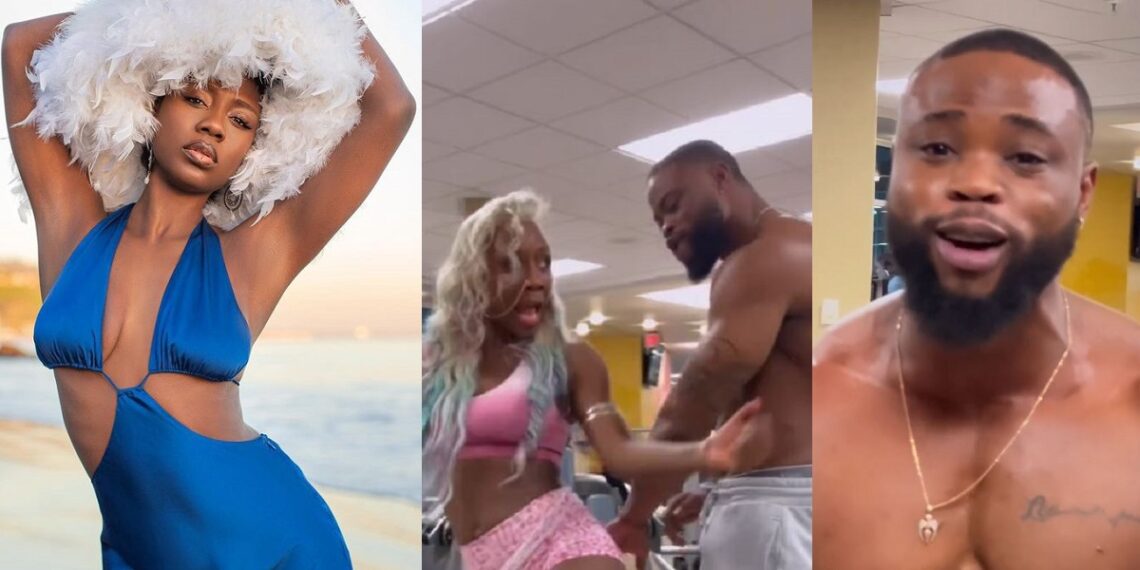 A man overstepped his boundaries and groped popular Nigerian dancer and singer, Korra Obidi, after he was carried away while the two were sensually engrossed in a dance at the gym.
The mother-of-two and divorcee recently shared a raunchy dance video with the man whom she simply identified as "Mr. Coleman" on social media.
The clip showed Korra and an able-bodied man busting out beautiful dance moves.
As they danced, Korra, who was wearing a sports bra and pants, bent over directly in front of Coleman and gradually sensually whined her waist.
Mr. Coleman, who was standing very close to Korra Obidi, immediately grabbed her derriere, which caused them to burst into laughter as Korra Obidi ran off.
Defending his actions, the man could be heard saying he couldn't help himself at the sight of Korra's behind, which led to his action.
Sharing the video online, Korra wrote, "Is @mr_coleman777 cancelled for this?#knockonwood Video Loading."
Watch video below.