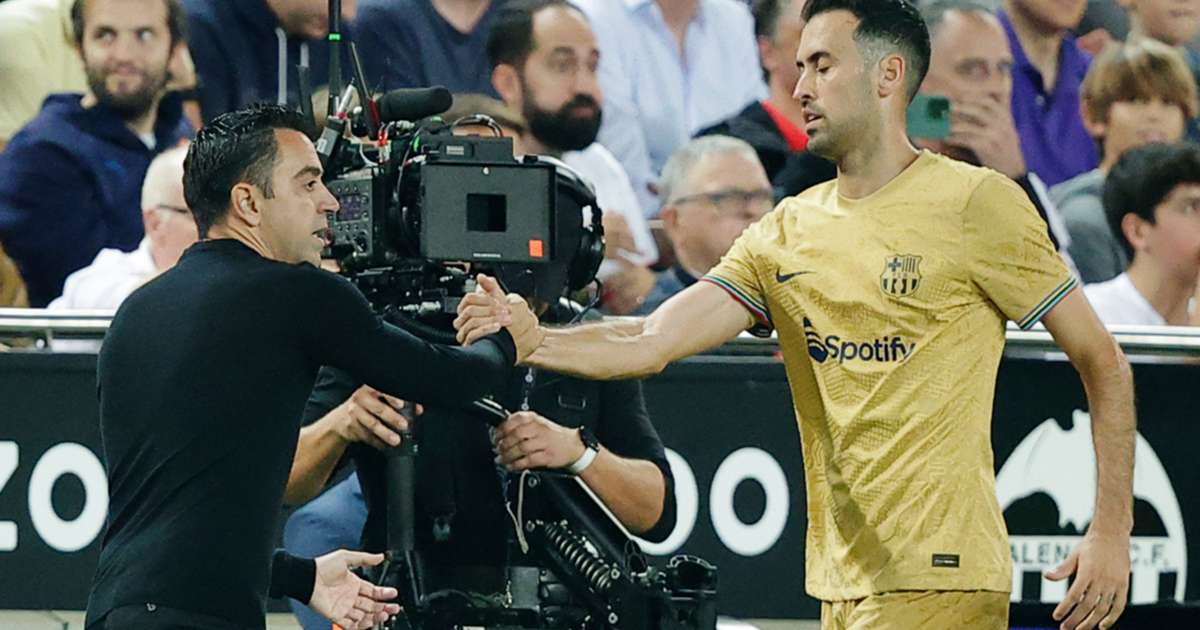 Barcelona president Joan Laporta wants Xavi and Sergio Busquets to pen new contracts and extend their long associations with the club.
Former team-mates, Xavi is now head coach of the Blaugrana while Busquets remains an important part of their midfield with the Catalan side holding a nine-point lead over rivals Real Madrid at the top of LaLiga.
But with Busquets' contract due to expire at the end of this season and Xavi's the year after, there was uncertainty over how much longer the two club legends would stay at Camp Nou.
However, Laporta clarified the situation and revealed the club is set to offer fresh deals to the pair.
"I have already thought about a renewal," Laporta told reporters. "I think we should renew him [Xavi] because he has earned it.
"He knows the house. He knows Barca. He doesn't ask us for crazy things [as per transfers]. He perfectly understands the situation of the club.
"We have talked about Busquets. He is essential in the dressing room, he has a way of playing that suits our system. Xavi wants him to continue.
"We have not made a specific proposal yet, but we will do it soon. We are evaluating it as a club to extend for another year."
After a 4-3 aggregate defeat to Manchester United knocked Barca out of the Europa League, Xavi said the club may need to invest in the transfer market if they are to compete in Europe again.
Asked what he felt Barca needed in future transfer windows, Laporta replied: "A left back, a centre back depending on the market, a striker and we'll see if a midfielder [is possible] depending on what comes out.
"Up front we are missing a piece, but we must remember that our resources are limited."