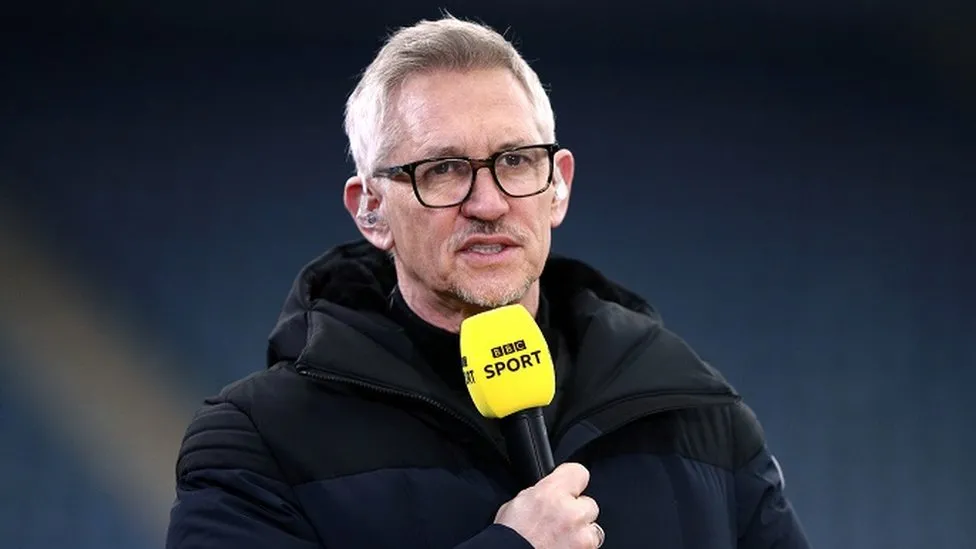 Match of the Day will air later without a studio presenter, pundits, or its regular commentators, after the BBC told Gary Lineker to step back in a row over impartiality.
Pundits Ian Wright, Alan Shearer, Micah Richards and Jermaine Jenas have all said they would not appear on the show.
Alex Scott hinted the same while six members of the MOTD commentating team said they would also not take part.
It follows presenter Lineker's criticism of government asylum policy.
On Twitter, the former England footballer had compared the language used by the government to unveil its new plans as "not dissimilar to" 1930s Germany.
The BBC said it it had asked Lineker to step back from presenting after "extensive discussions" with him.
The corporation said it considered his "recent social media activity to be a breach of our guidelines", adding it had been "decided that he will step back from presenting Match of the Day until we've got an agreed and clear position on his use of social media".
The BBC said the English Premier League football highlights show MOTD on Saturday night will instead "focus on match action".
In a later statement, a spokesperson said: "Some of our pundits have said that they don't wish to appear on the programme while we seek to resolve the situation with Gary.
"We understand their position and we have decided that the programme will focus on match action without studio presentation or punditry."
MOTD commentators Steve Wilson, Conor McNamara, Robyn Cowen and Steven Wyeth shared a joint statement online, saying they "do not feel it would be appropriate to take part in the programme" on Saturday.
They said: "We are comforted that football fans who want to watch their teams should still be able to do," explaining that alternative sources for commentary on the games were available to be used by the show.
BBC Sport understands a number of players from various clubs contacted the Professional Footballers Association (PFA) to say they may want to show solidarity with Lineker and the MOTD pundits by boycotting the post-match interviews on the show.
The PFA - which has been in talks with players and clubs on the matter - are believed to be supportive of any players who choose to do so.