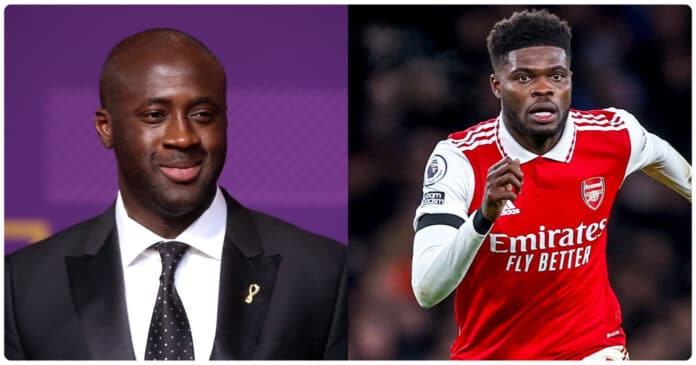 Former Manchester City legend Yaya Toure has described Arsenal midfielder Thomas Partey as a brilliant player.
According to him, the Ghanaian playmaker is the sole reason why he watches Arsenal games, just so as to admire his skills and dexterity on the field.
In an interview with TalkSport, Yaya Toure said the only reason he would be going to watch Arsenal this weekend was because of Thomas Partey.
"Yeah, he's [Partey] brilliant, it is nice to see,"I think now, every weekend when Arsenal have to play, I have to be honest, I would go just to watch him. He's just unbelievable." the ex-Ivory Coast international said on talkSPORT.
Thomas Partey is considered one of the most important players in the Arsenal team, especially for their title fight this season.
Mikel Arteta has praised him and described him as very instrumental to whatever the team has done and will do in the future.