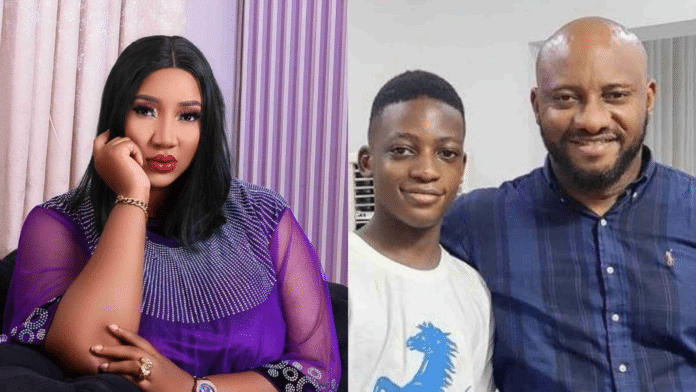 Yul Edochie's 2nd wife blamed for death of 16-year-old son, this is what she reportedly did.
Following the passing of the actor's first kid, Judy Austin, the second wife of well-known Nollywood actor Yul Edochie has come under fire from online users.
Remember how Yul Edochie's first child from his first marriage was said to have passed away after becoming unconscious and being taken to the hospital?
Even though the actor hasn't yet confirmed or denied the actor's son's purported death, some social media users have taken to his second wife's profile to post hateful remarks.
Celebrated Nigerian actor Yul Eodchie has lost his 16-year-old son, Kambilichukwu Edochie.
He died shortly after he was rushed to the hospital after falling unconscious.
According to close sources, Yul at the time this article was written confirmed Kambilichukwu's death.
May Edochie's sister, who was present, reported that the child had read all night in preparation for his exam this morning, March 30 and that he had done so.
He joined his friends to play football after his school exam; while doing so, he started having seizures and was sent to Mother and Child Hospital. The medics tried everything to revive him, but it was ineffective.
The family of the deceased is yet to make an official announcement.