Popular Nigerian female disc jockey, DJ Cuppy, has used her latest post on Instagram to refer to herself as a part-time DJ and a full-time rockstar.
She backed up her statement with a new photo of herself at a party. She is someone who loves to go out to enjoy herself, and she has done the same again as she went out to have fun at a party in London.
On this occasion, she appeared in a stunning low-cut hairdo that enhanced her beauty. She was seen wearing a lovely outfit that looked good on her. She put on a black sunshade that looked gorgeous on her. She looked very excited and all smiles as she was seen dancing at a party.
She captioned her post by saying, "Part-time DJ, full-time rockstar."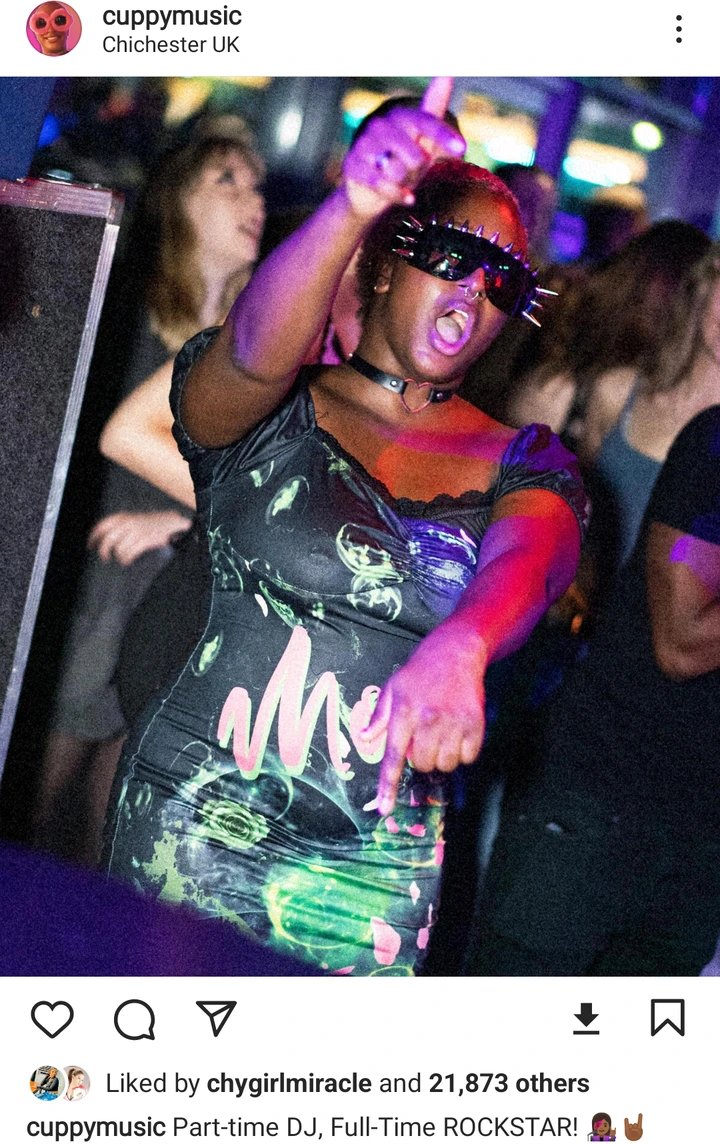 This caption and her photo caught the attention of her fans and they reacted quickly to them. If the comments and reactions to her post are anything to go by, it is safe to say that her followers are impressed to see her enjoying herself and having a good time at a party in the UK.