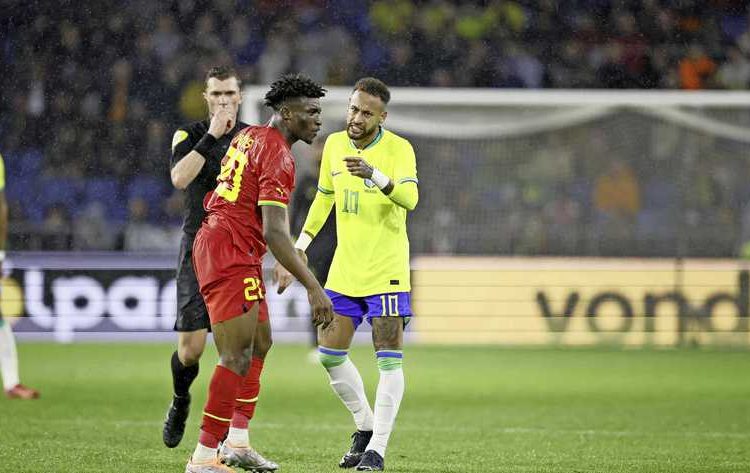 Ghana's Mohammed Kudus has called out the Guardian Sports for a publication in the Ajax player reportedly claimed to be better than Neymar.
UK-based tabloid, the Guardian, on Wednesday, November 23, 2022 reported that Kudus had said Brazil star, Neymar Jr isn't a better player than him- a story that has sparked huge uproar on the internet.
"He's not better than me. He's just a higher profile player, that's all," the Ghanaian was quoted as having said by the Guardian.
"He is Neymar, captain of Brazil and a superstar. I am Mohammed Kudus, the talented Ghanaian midfielder and burgeoning superstar."
However, the Ajax playmaker questioned the motive behind the publication before branding it as "FAKE NEWS".
My Family & Culture raised me to respect the elderly. @neymarjr like @Thiago6 & many legends inspired us to dream. Just like @neymarjr I humbly want to inspire the next generation like they did. @guardian_sport whats the agenda ? Al focus on tomorrow. FAKE NEWS!!!!!! pic.twitter.com/e50y43LJlG

— Kuku Mo (@KudusMohammedGH) November 23, 2022
The duo faced off in a feisty encounter when the Black Stars lost 3-0 to Brazil in an international friendly, and Neymar Jr. was subsequently yellow carded when it got hotter.
Mohammed Kudus is featuring in his first World Cup and is likely to start as the Black Stars look for revenge against Portugal in their Group H opener.