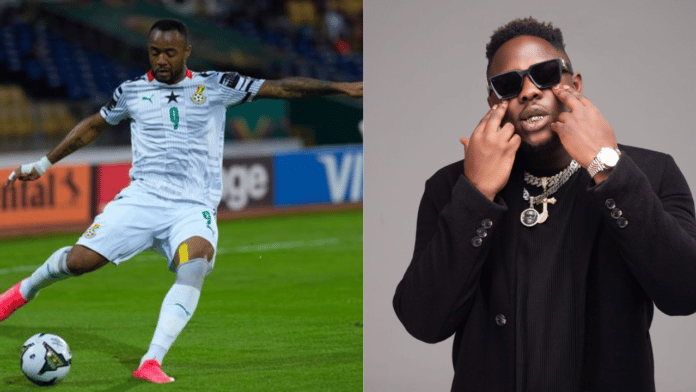 Rapper, AMG Medikal is amongst the millions of Ghanaians who have expressed tier displeasure over Jordan Ayew's poor performance which cost the Blackstars last night.
According to most of these angry Ghanaians, Ghana was playing well until the introduction of Jordan Ayew into the game after his senior brother Dede Ayew was subbed off.
Watching the highlights of Ghana's game against Portugal in the ongoing world cup, one can clearly see that the two goals scored by Portugal after Ronaldo's penalty came as a result of Jordan's poor possession of the ball leading to the team conceding the 2nd & 3rd goals.
Medikal in a short video has blasted Coach Otto Addo for making an unpardonable mistake by introducing Jordan Ayew into the game.
Jordan was also blamed for being the cause of the two other goals we conceded consequently leading to our painful defeat.