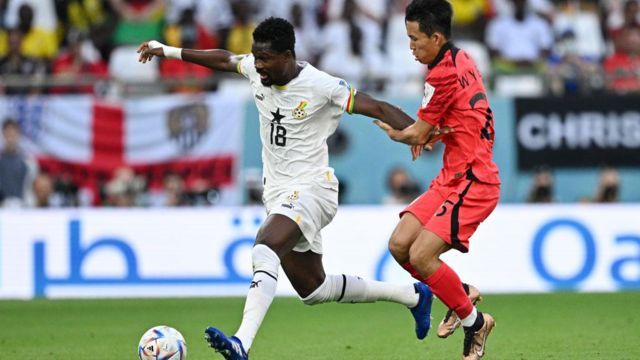 The joy and passion of Ghanaians always go higher when it is time for the Senior National Team The Black Stars to play football matches.
True patriotism is seen at its highest level anytime the Black Stars are up against any team.
The same energy is in play for the National Team at the ongoing FIFA World Cup in Qatar. Ghanaians are cheering on the players for victory.
A video has gone viral and it captures a woman clad in the Ghana Flag anointing the forehead of the players on the TV just before the start of the match against South Korea.
In high hopes, the woman who shared the video on TikTok placed the oil on the players as a gesture to bless them ahead of the whistle to start the game.
Watch the video below.