Meek Mill, an American rapper, had his iPhone 14 Pro Max stolen from his pocket while taking part in a crazy bike parade through the streets of Ghana's capital, Accra.
The musician, known for his passion for motorcycles, arrived in Ghana on Thursday, December 29, ahead of his performance at the 2022 Afronation Ghana concert.
Prior to the event, he rode a quad bike with an unidentified light-skinned woman alongside dozens of DC bikers to demonstrate their stunt abilities.
Meek Mill took to Instagram Stories to beg for the return of his stolen device, writing, "They pick pocketed me for my phone SMH... Bring that Jawn back if you can!"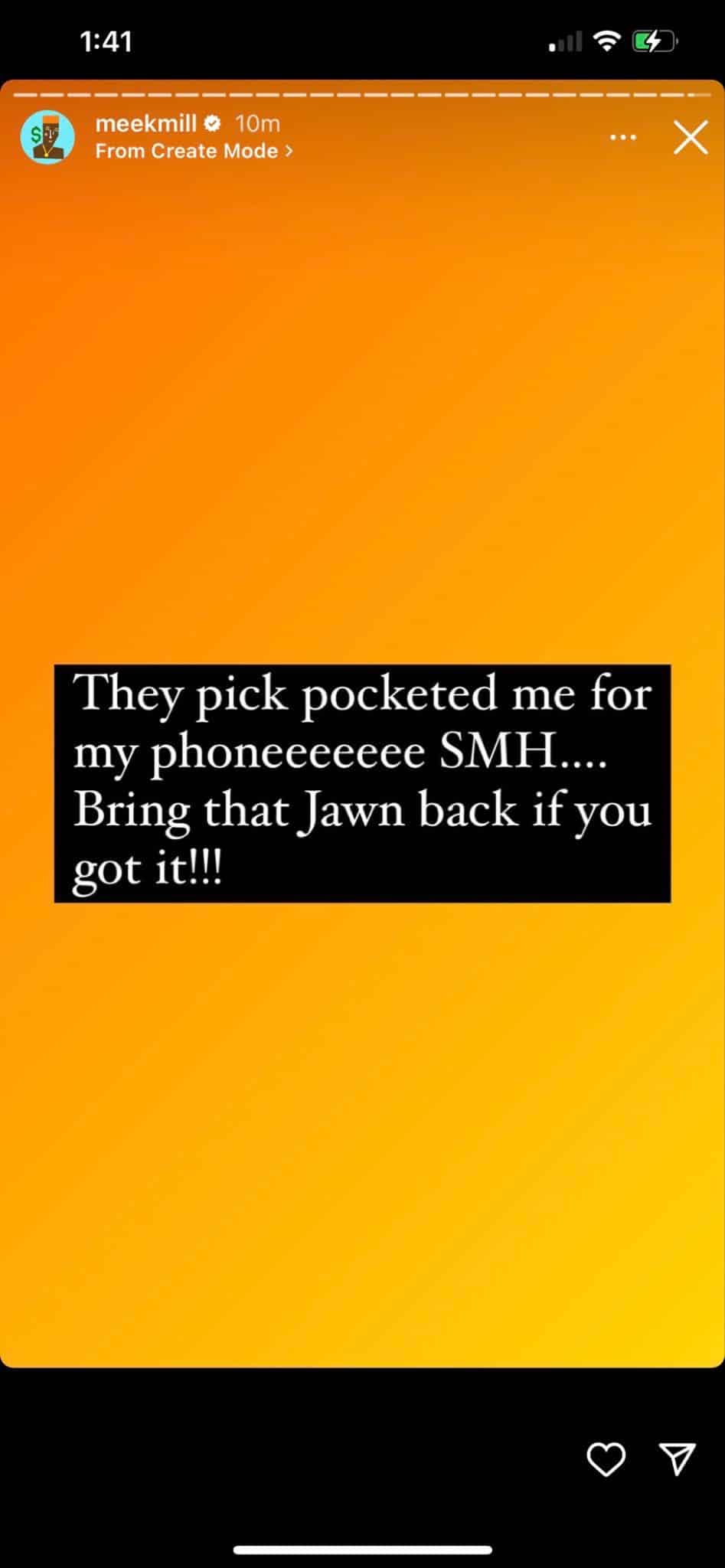 Videos widely circulated on social media show Meek Mill in a chaotic convoy of biker fans.
As he made his journey to the event grounds on the night of Friday, the numbers quadrupled as more bikers joined the street parade.