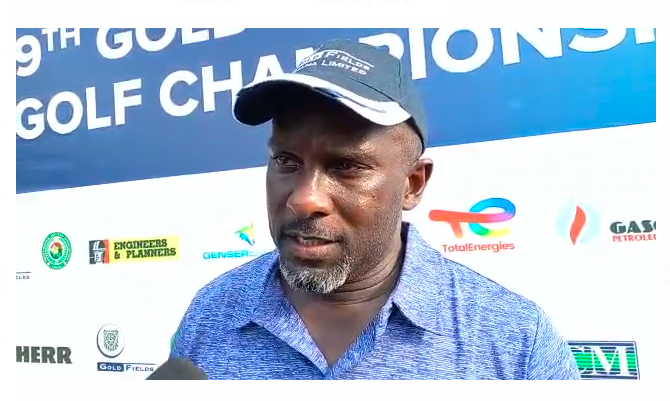 President of the Professional Golfers Association of Ghana Mark Cofie has described 2022 as a successful year for the sport in Ghana.
He made this remark during the 9th edition of the Gold Fields PGA Golf Championship at Wasa Damang in the Western Region of Ghana.
Mark Coffie believes his outfit was able to meet their set targets which is the beginning of good things to come.
"The 2022 calendar year was the beginning of new things to come and we have been successful. We have brought a tour that is now going to go into its second year come 2023."

"We have also included scratch players in our tour to give them an opportunity to understand what happens on the professional field and therefore can qualify to become pros"

"In the 2022 calendar, we qualified five amateur scratch players who are now going to play professional golf into the year 2023 and all of this is going to make the competition even tighter".