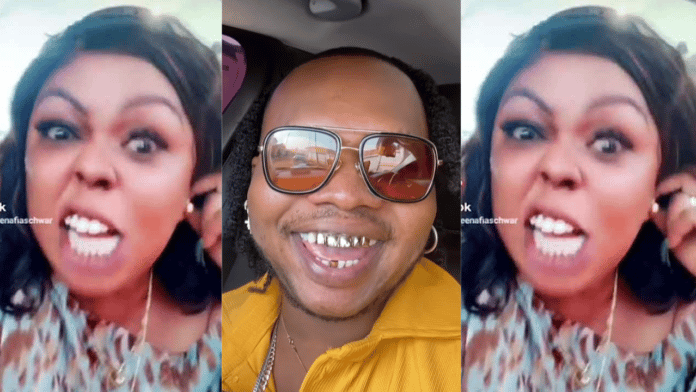 Nana Tornado has launched a fresh attack on Afia Schwar this new year.
The socialite has alleged in a new trending video that his known arch-rival, Afia Schwar, sleeps with her female house help Mary.
As alleged by Nana Tornado in this fiery video, Afia Schwar is a bisexual who sleeps with both men and women and her house help isn't spared from her sexual escapades.
Aside from accusing Afia Schwar of engaging in sexual activities with her house help, Nana Tornado also rubbished the video of Afia Schwar in severe pain which she shared on the internet a few hours ago.
According to Tornado, Afia Schwar is well and strong and not sick as she portrayed in the video.
He explained that the comedienne intentionally shared the video on social media just to skip appearing before the court on 17th January for contempt.