The President of the Republic of Ghana, Nana Akufo-Addo, has declared Monday, January 9, 2023, a public holiday through the Interior Minister.
The Ministry stated in a statement that Monday was declared a holiday because Constitution Day, January 7, falls on a weekend.
"In view of the fact that 7th January, 2023 falls on a Saturday, His Excellency, the President of the Republic of Ghana, has by Executive Instrument (E.I), in accordance with Section 2 of the Pubic Holidays and Commemorative Days Act, (Act 601) declared Monday, 9th January, 2023 as an additional holiday," the statement explained.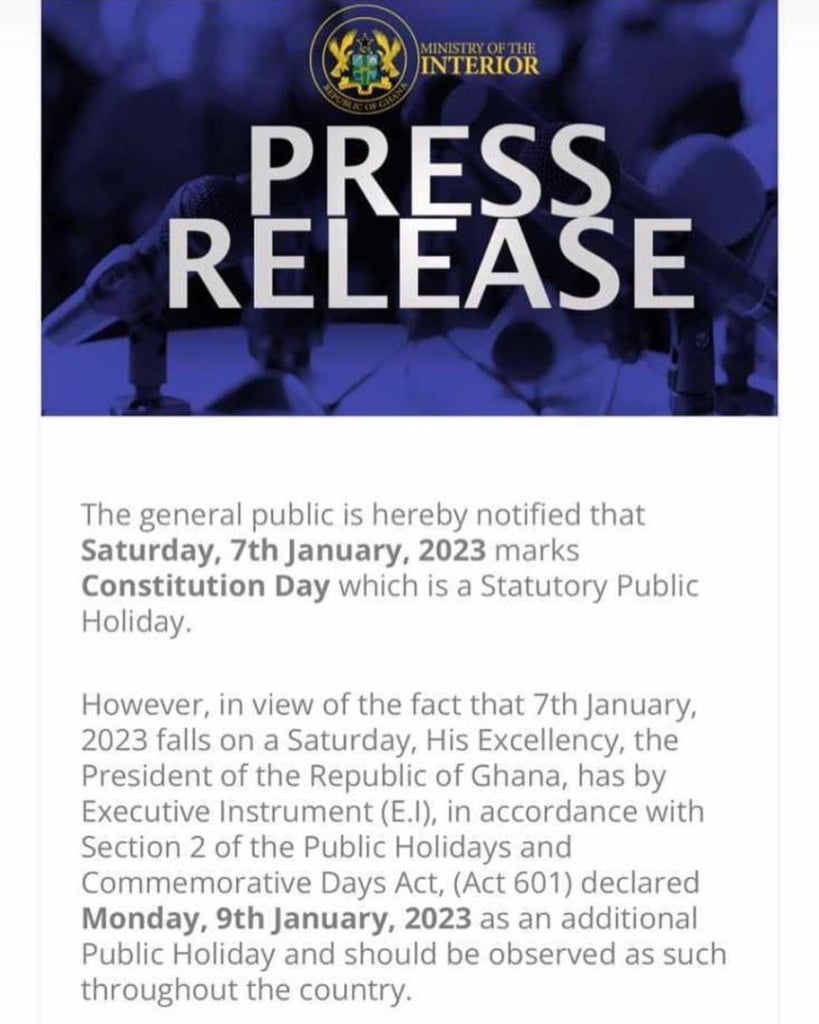 The public was further entreated to observe the holiday as such throughout the country.