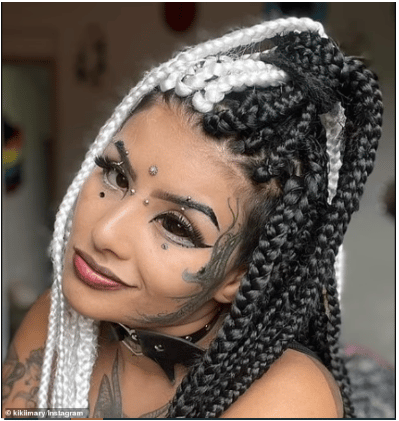 A Brazilian woman has gone viral after sharing video footage of herself having her eyeballs tattooed black.
Kiki Mary, from Brazil, shocked users when she posted a video of her getting the whites of her eyes tattooed with black ink.
The first video showed a tattoo artist injecting black ink into one of her eyeballs with a syringe before pouring water into her eye.
After she dropped some water into Kiki's eye, the tattoo artist then patted her eye dry with gauze.
Kiki then opens her eyes to show off her new look that sees her right eye being filled with black ink.
The Brazilian woman also shared a close-up video of the same procedure.
This time, the artist gives in-depth look at her work as she opens Kiki's eye and rotates her head so viewers can see the black ink from all angles.