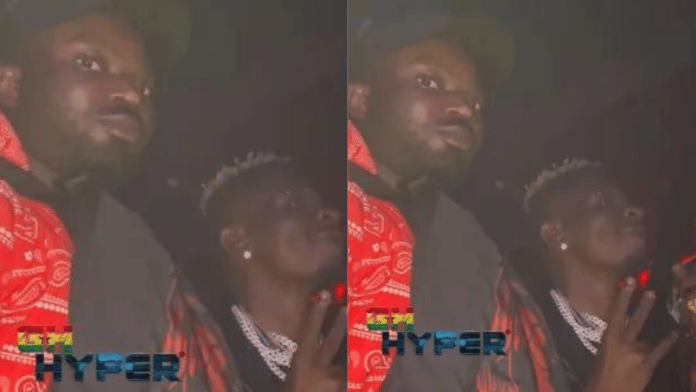 Shatta Wale is the most loved Ghanaian celebrity in the country at the moment and there's no doubt about this.
The SM boss commands the streets and knows almost all the young wealthy men in the country.
A new video that has caused a stir on the internet captures the moment a young businessman named Kofi Boat, splashed a whopping Ghc 100,000 on Ace Of Spade bottles of champagne for the dancehall king.
According to reports making rounds on the internet, the incident happened inside Twist Night Club, Accra.
Shatta Wale can be seen alongside Kofi Boat in a part of the short video that has taken over social media trends after it first landed on Instagram.
Social media users who are mostly anti-Shatta Wale have opined that it's just a publicity stunt because the Shatta Wale we know is full of tricks just like Kwaku Ananse.
They believe he connived with Kofi Boat and the club owner just to be in the news because it's a new year and as usual he wants to make it into the headlines.