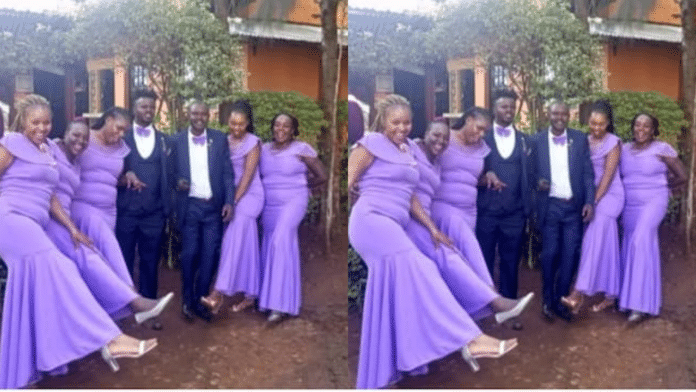 A young man has taken to Facebook to criticize the SDA pastor who officiated at his sister's wedding and ruined the entire event with his strict adherence to the church's doctrine.
The pastor, according to the young man, refused his sister's bridesmaids entry into the Church's auditorium because they are not Adventists and wore earrings and other church-forbidden accessories.
Damaris Obiero blasted the cleric, claiming that his bizarre rules ruined the mood of her sister's wedding.
Damaris Obiero blasted the cleric saying he messed up her sister's wedding with his bizarre rules that ruined the mood of the event.
In a viral video, the SDA pastor lashed out and chased away the members of the bridal party.
Angry Damaris wrote on his Facebook wall;
"This pastor messed up my sister's wedding! He said everyone who is not SDA shouldn't march in the wedding. They didn't match. The words that were coming out of his mouth gave the reason for people's reactions".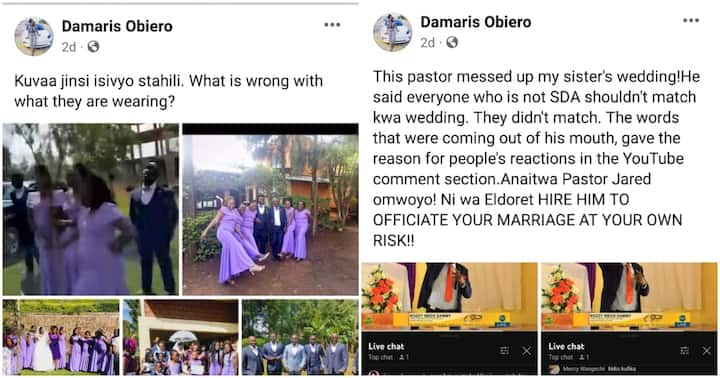 Social media users who have come across the unfortunate incident have shared different opinions.
While some believe the pastor did the right thing because the church has its own rules, others also strongly disagree with this notion.