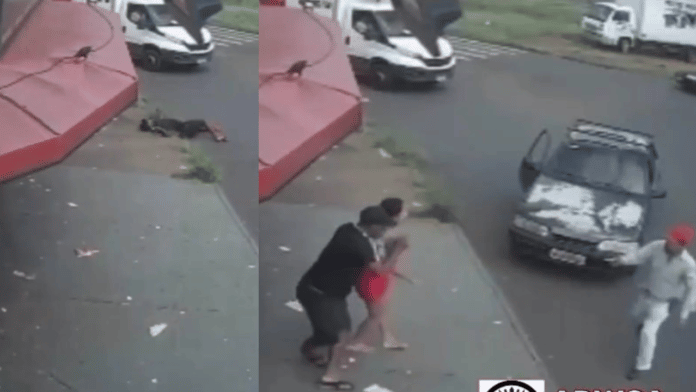 As a young man, the best thing you can do to save yourself from avoidable dooms is to stay far away from married women even if you're a serial womanizer.
A sad video which is currently trending on social media captures the moment a husband caught his wife with another man inside the pub.
Convincingly, someone had called the husband on phone to gossip to I'm that his wife and his side guy were cooling off inside the pub – He hurriedly drove to the place and caused a scene in the process.
He angrily brought out his gun to shoot the man, his wife tried his possible best to protect her side guy from being shot but unfortunately, he later got shot and reportedly lost his life in the process.
The husband later left the scene together with his wife in their car leaving the young man to die in a pool of blood.
It seems the husband had warned the young man on several occasions to stay away from his wife but he refused to listen.
Watch the video below: