John D. Doe, a very prominent yet anonymous Nigerian relationship and marriage expert has advised husbands never to help their wives to become better than them.
According to John Doe, husbands will only invite avoidable problems for themselves if they empower their wives to become better than them.
Sharing his controversial opinion on Twitter, John Doe argued that since women are hypergamy in nature, it'll be suicidal for a husband to place his wife's personal well-being ahead of his.
He continued to argue that the more husbands empower their wives, the more the cases of broken homes will keep soaring.
In a part of his nonconformist advice to men, John advised husbands to always be alert and make sure they are 5 steps ahead of their wives.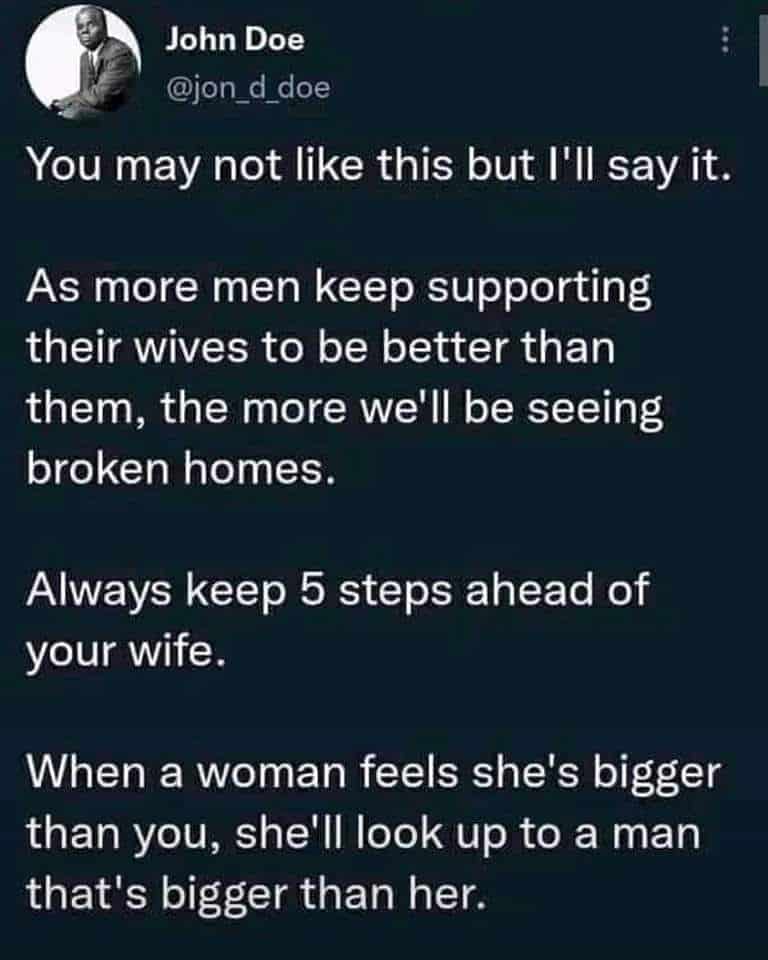 This controversial piece from John Doe has received messed reactions from social media users who have come across his tweet.
While some believe it's a piece of harmless advice to husbands to keep on with the grind and always strive for the better.
Others have also shared the notion that men like John Doe would be ignored like a plague because they are misogynists.