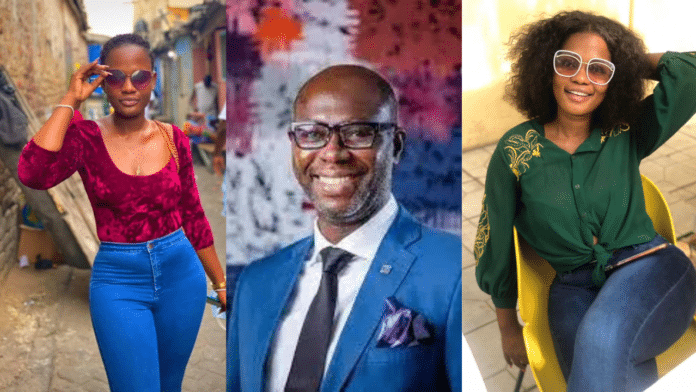 For the past 4 days and counting, Ghanaian slay queen Deborah Seyram Adablah has been trending on social media alongside her ex-sugar daddy Mr Ernest Kwasi Nimako who is the CFO of First Atlantic Bank.
Deborah Seyram Dablah made it into the headlines after a writ of summons she sent to the banker got leaked online.
The lady, per the writ circulating, claimed that persistent sexual harassment from Nimako eventually compelled her to enter into a relationship with him.
And during their relationship, he made several promises to her including dividing his medical doctor wife to marry her.
He also promised to pay her two-year rent but after their breakup somewhere in July last year, he has refused to fulfil that promise also.
In addition, he has also retrieved the car he bought for her because they are no longer together.
Currently, only Debby's name and pictures are known but other important details about her remain a mystery.
From what we have gathered, Debby attended Hoehoe E.P. senior high school in 2011 and completed in 2014. She was even a member of the school's choir.
She proceeded to study business finance at the University Of Ghana in 2016 and completed in 2020.
She started her NSS at First Atlantic Bank Accra Branch and that was where she met Mr Ernest Kwasi Nimako.
Her relationship with Mr Ernest Kwasi Nimako started just two months after she started working with the banking firm.