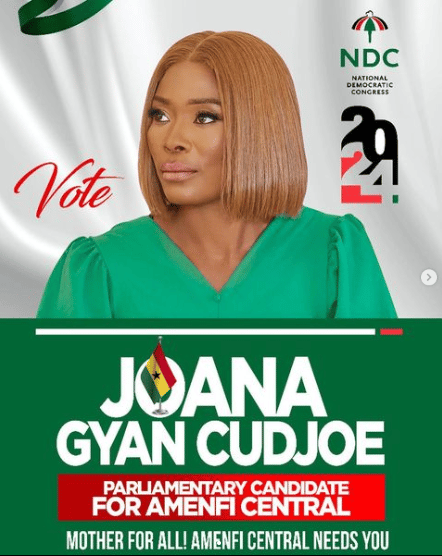 The wife of Andrew, one-half of the music group Keche, Joana Gyan Cudjoe, has declared her intention to run for Parliament.
Joana Cudjoe announced her stance to stand for the position of Member of Parliament for Amenfi Central in the Western Region via a post on her official Instagram page.
She will run for MP in the 2024 general elections on the ticket of the opposition National Democratic Congress – NDC.
She has joined the handful of public figures who have joined in to do full-time politics. We wish her well.