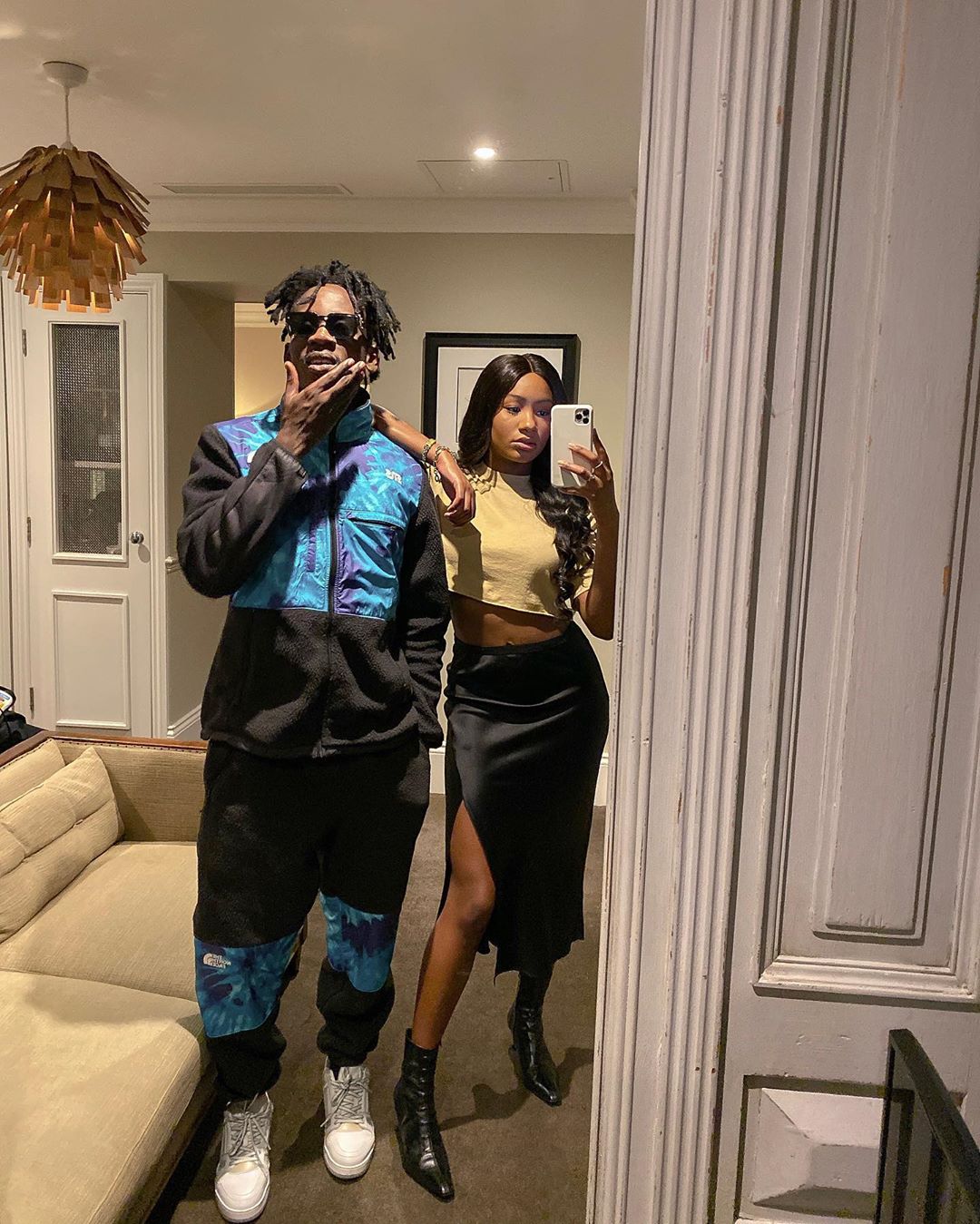 Temi Otedola, Nigerian actress and blogger, recently shared a disturbing social media post.
In a post, the lover of famous music star Mr Eazi shared a picture of herself in bed with an alarming caption that stated below;
"UR NEXT SLAY IS ALWAYS AFTER YOUR LAST CRY".
See the post below:
Post from Temi Otedola that has got everyone talking pic.twitter.com/nWkuyJZgYA

— Naija (@Naija_PR) January 16, 2023
Social media users concluded in the comments that there is a storm in paradise.
Although many people around the world are aware that Mr Eazi and Temi Otedola are two of the best lovers in the entertainment industry, they never imagined it would end in tears.
Based on this post, we wonder if there is strom in paradise.
Mr Eazi and Temi Otedola have been dating for 5 years after meeting at a wedding event in the year 2018 in the United Kingdom, and both have been very open about their relationship.
Temi first revealed in an episode of her podcast that during the early stages of their relationship, she arranged for a dinner date in a fancy restaurant to introduce her boyfriend [Mr Eazi] to her father Mr. Femi Otedola.
Mr. Otedola is so fond of their relationship that he posted a picture of Mr Eazi on his personal page, wishing him a happy birthday.
Temi once shared a picture of her and Mr. Eazi, and Mr. Otedola left a comment jokingly asking "Moremi, when una go marry?