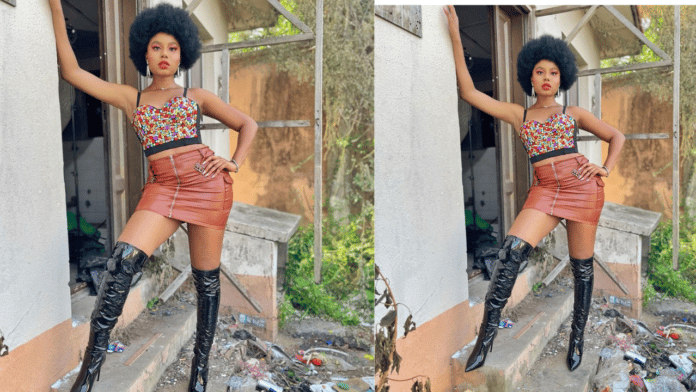 Nollywood actress, Nancy Isime, who recently caused a buzz on social media has explained how nude scenes in the series titled Shanty Town were achieved.

The scene which shows her unclad went viral on Friday and sparked debates online on whether or not that is the real nude of the actress.
Reacting to the conversation, Isime revealed that it was not her nude that was on display in the scene, but rather a body double.
"Simmer down horny boys and girls. I know those gorgeous body parts excite you but they sadly belong to my beautiful body double. Mine aren't that succulent," the actress wrote on her Instagram page.

She also urged viewers to focus more on the lessons from the movie.

Enjoy our beautiful masterpiece, get the message from each scene and Focus on the right Focus!
"Thank you so much for all the amazing reviews so far, I'm so glad y'all are watching and Loving Shanty Town.
Congratulations to the entire cast and crew! It's another Win for my darling Nollywood"