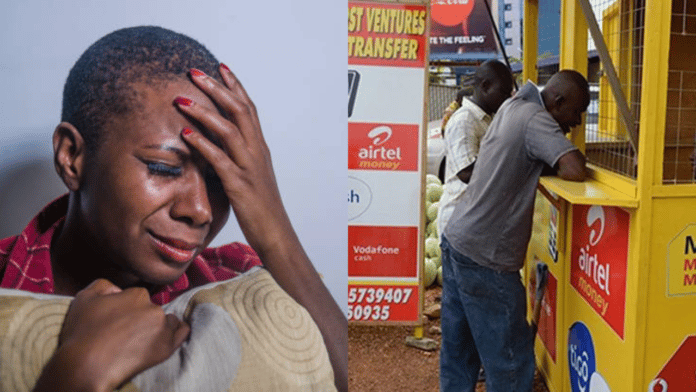 It's a known norm in Africa for women to take money from male counterparts as transport fare and deliberately refuse to show up and use the money for their own personal kinds of stuff.

The Criminal Code Act 29 Section 132 of Ghana states that "A person is guilty of defrauding by false pretences if, by means of any false pretence, or by personation he obtains the consent of another person to part with or transfer the ownership of anything".

A court in Enugu, Nigeria, has ordered a lady to pay a guy N150K which is equivalent to Ghc 3,908 and intentionally refusing to show up.
According to the tweep who shared the story on Twitter, the lady took N3K which is equivalent to Ghc 78 from the guy to pay for her transport to visit him but she never showed up.

The guy later sued her for deceit and won the case. The judge who presided over the case ordered the lady to pay the guy a whopping N150K.

Take a look at the screenshot below: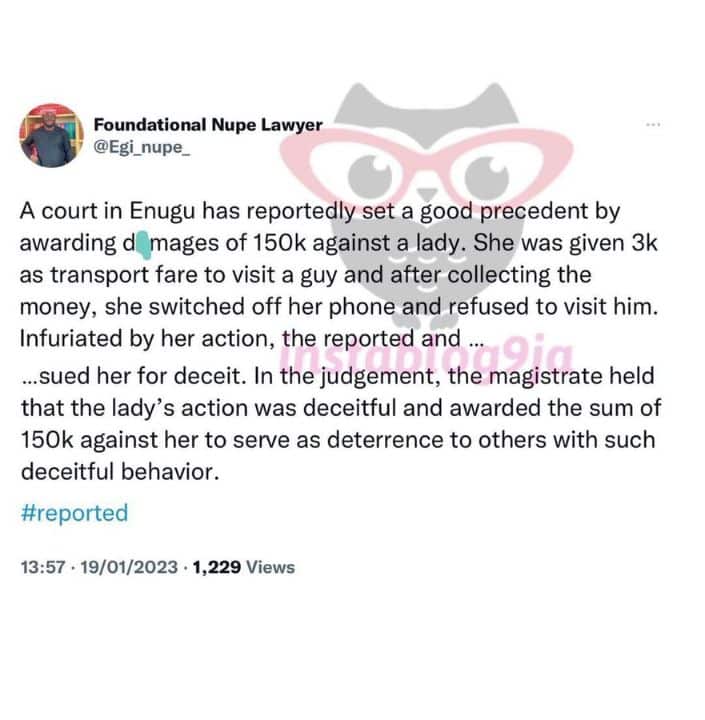 This sounds great and it will set an example for others who wish to toll on that path.
The same measure should be also applicable to those guys that promise to marry a lady and later dump her to marry another person without any justifiable reasons.
Both parties need to be protected!