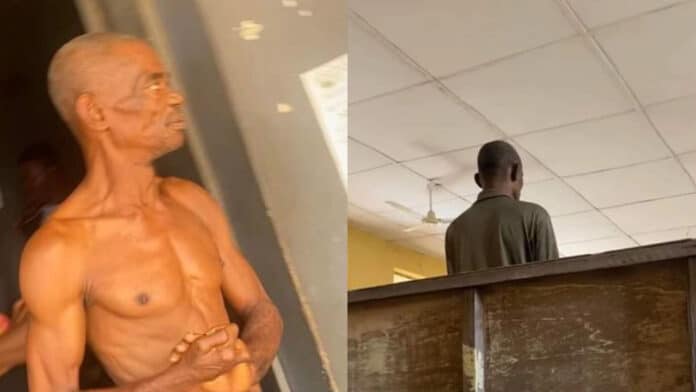 A Nigerian man from Delta State is in the grips of the police for allegedly defiling his girlfriend's 17-year-old daughter and infecting her with HIV.
A Magistrate Court in Ibusa, on Friday, January 27, 2023, ordered the suspect Ogwashi-uku to be remanded at a correctional centre pending his prosecution.
The suspect is reported to have allegedly been sexually molesting the victim since she was 11 years old, according to Marvin Mordi – the activist who brought the matter to light.
He also alleged that the victim's mother (the suspect's girlfriend) was aware of the sexual abuse but covered it because she didn't want to lose her relationship.
Popular activist, Comrade Israel Joe, who confirmed the incident, said the man also infected the victim's mother with HIV.
"Today, a magistrate court in Ibusa remanded this man who infested a woman with HIV and also has been defiling the woman's daughter. I saw this man at State CID Asaba yesterday and thanked God he was not released hence the jungle justice would have taken place. The woman's daughter has also been infected with HIV by this hungry looking demonic animal, engraved with vicious callousness and decorated wickedness.," he wrote.