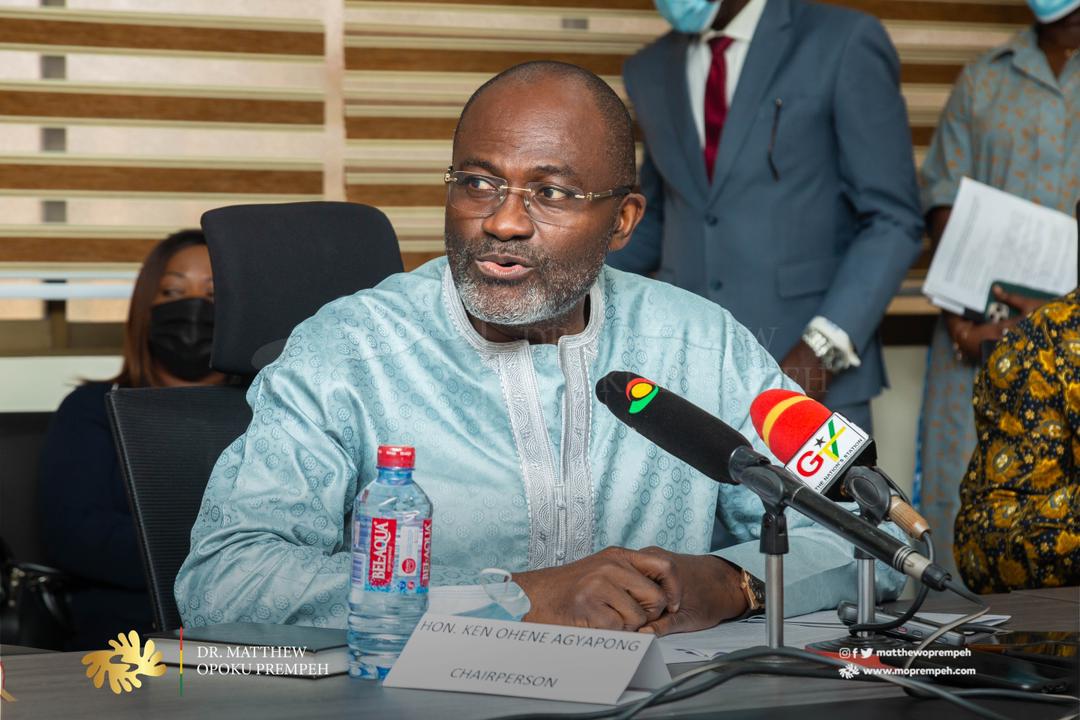 NPP firebrand and representative in parliament of Assin Central constituency, Hon Kennedy Agyapong has vehemently rubbished the false claims that he's an atheist.
According to the vociferous and controversial politician, he's a staunch Christian who reads the Bible most of the time and as the Holy Scriptures state, it's only a fool who says there's no God.
The aspiring president affirmed his belief in Christ to the general public during his visit to Apostle Francis Amoako Attah and the congregation at Parliament Chapel International (PCI) for the church's weekly prayer session dubbed "Mpaebo Kasie."
He recounted how he was a member of the scripture union during his days in secondary school at Adisadel college.
Explaining why he mounted a crusade on fake pastors, Kennedy Agyapong claimed that he was only trying to bring dignity to the Christian dominion because fake pastors had become a nuisance to society during that era.
"You are surprised that I am quoting the Bible. A lot of pastors said I am anti-Christ. I am not anti-Christ; I believe in God. I believe that anybody who does not believe in God is a fool. For me to sleep and wake up alone tells me God exists,"

"I believe they are fake…Even the Bible made us aware that in the end there will be false prophets who will come in my name saying I am God, and when you are not careful to see the right pastors and continue to move from one pastor to another, your problems will not be solved."
Kennedy Agypomng is keen on becoming the next present after the 2024's general elections. He has started an early campaign ahead of NPP's forthcoming primaries.