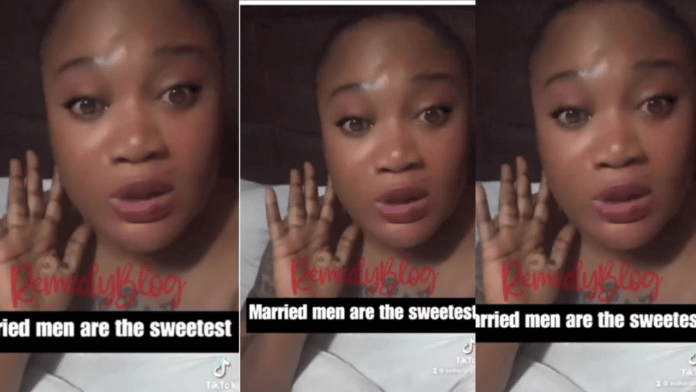 A young Nigerian lady is currently trending on social media after sharing a video of herself probably inside a hotel room with a married man.
According to the lady, she will never stop dating married men, especially the rich ones because they are 'sweet' and also take very good care of their side chicks.
She explained that having sex with a rich married man who has a sizeable manhood is the best feeling in the world.
The lady advised ladies to go into romantic affairs with married men because, unlike single guys who have divided attention for the many girlfriends they have.
Married men channel all their attention to their side chicks which makes dating them very 'sweet'.
Watch the video below: