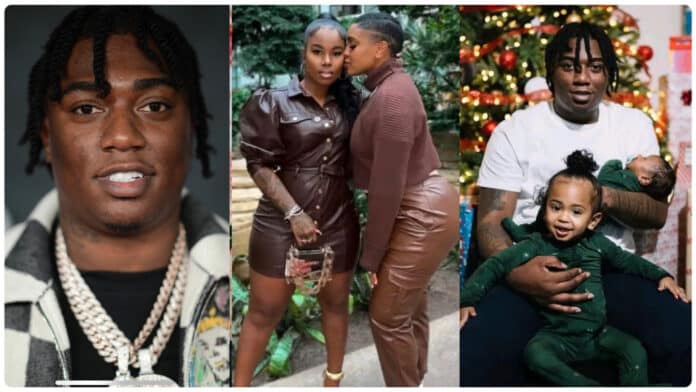 US rapper Fredo Bang got a lesbian couple with a huge Instagram following, Sevyn Buffins and Princess Annie, pregnant after a threesome session.
The Lousiana rapper ultimately got both of them pregnant, and he is now a father to two children with the couple.
This week, the rapper from Baton Rouge shared gorgeous pictures of his two kids on Instagram. Many of his admirers definitely wanted to know who the child's mother was in addition to congratulating him on parenthood.
A lesbian couple with a sizable online following was immediately identified by internet sleuths as having shared identical kids' pictures on their Instagram profile.
The parents, Annie and Sevyn Buffins, reportedly claimed that IVF was used to conceive the children.
However, some questioned whether Fredo was the father of the infant and the older child. Later, Annie revealed in a comment that she and Sevyn used IUI to conceive their son, Parker.
"So let me clarify that… Do you believe Fredo & Sevyn created Parker? We performed IUI. She composed. "We didn't ever lie. We simply never explained how Payton came to be.
I held that inside until I was prepared. In response to a homophobic remark, she said, "Now I'm wrong for doing what was best for me lol gah damn.
Fredo Bang hasn't yet replied to any of the criticism directed towards his infant.