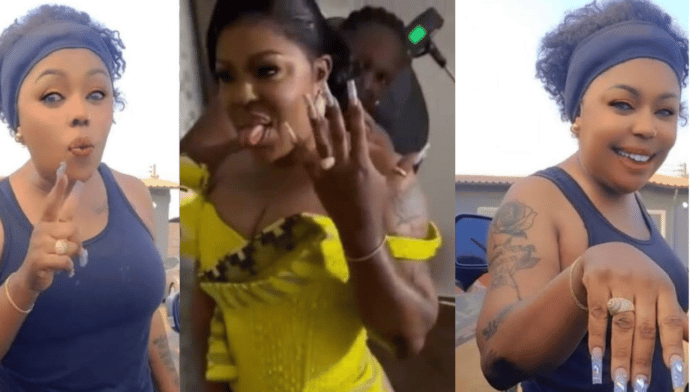 Afia Schwar's unexpected marriage has given birth to a new conversation piece on the internet and a can or worms would soon be opened on the internet.
After a short video and pictures from her traditional wedding ceremony landed on social media – Alot of social media users rubbished the reports that the self-styled Queen of GH Comedy has married for the second time.
Some even went ahead to opined that only a headless man will marry a troublesome woman like Afia Schwar because of her known and condemnable notoriety on both social media and in real life.
Looking at how things have been unfolding on social media for the past 2 days, it's now evident that, indeed, the mother of twins has married.
Speaking in a new video after her traditional wedding following reports that she snatched her new hubby from another man – Afia Schwar affirmed the rumours without shame.
As confirmed by her in the viral video, she snatched the man from his first wife because of her juicy and well-preserved vajayjay.
She added that her new artificial body also played a massive role in the process of snatching the man and she'll never deny this fact.