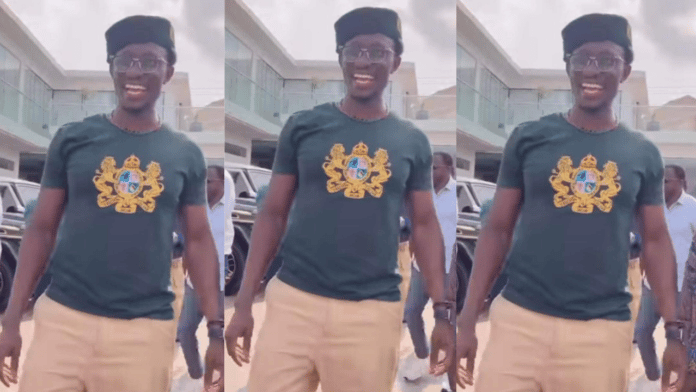 You see if you don't have the heart to accommodate 'nonsense' in Ghana, you won't live long.
The economic hardship has turned almost many people into playing impractical with anything they see or come across even if it's serious.
Especially on social media if you don't have the heart to play on the platforms, kindly log out from Social Media. It's not for you.
Now to the most hilarious comments seen on Instagram seeks to make fun of Cheddar.
Freedom Jacob Caesar – Cheddar attended Dr Osei Kwame Despite's 61st birthday celebration together with some well to do names in Ghana.
Cheddar appeared different. He graced the occasion dressed in a green T-Shirt.
Known for his highly addictive fashion sense, Cheddar some what disappointed fans as he walked with Despite – who was well dressed in an expensive long sleeve shirt- looking 'normal'.
Netizens have said that Cheddar probably got the round-neck shirt from a second-hand cloth 'foose' shop.
Check out comments on social media after sighting Cheddar in the shirt walking with Despite in a trending video.