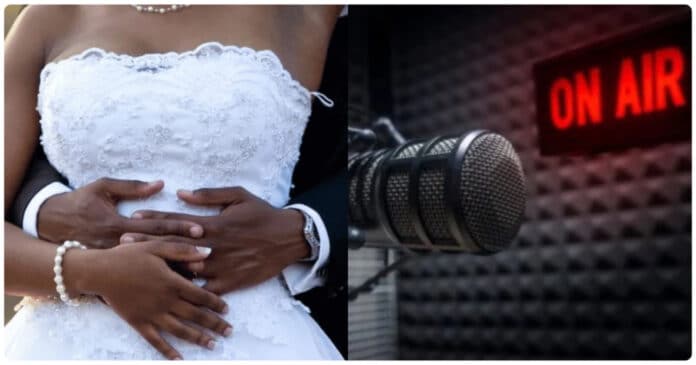 Nii Armah is a Ghanaian husband who was left spellbound after his wife, Nana Ama, confessed to having a boyfriend on the radio.
The gentleman had wanted to send a surprise Valentine's Day message to his wife and relayed it through the radio station.
When the wife was called to guess who might have sent her the message, the woman mentioned one Daniel. According to her, she believed it could only be Daniel who would send her such a romantic message.The woman, who identified herself as Nana Ama, went on to state that she had had a fling with Daniel even though he was married and only thought about him.
When the true identity of the man behind the message was disclosed to her as her husband on Citi FM, Nana Ama was shocked.
She realized that she had exposed herself by revealing her clandestine relationship with a side guy, whom she confessed to sleeping with.
Nana Ama and Nii Armah, who are a married couple, would have to deal with their problem now that the cracks in their marriage have been aired for the whole world to hear.
Check out the audio below…
Fear Women: GH man in tears after wife confesses to sleeping with sideguy on radio [Audio]#ChristianAtsu Nii Armagh, Nana Ama pic.twitter.com/7DQLniOAZP

— GHPage (@ghpage_com) February 10, 2023