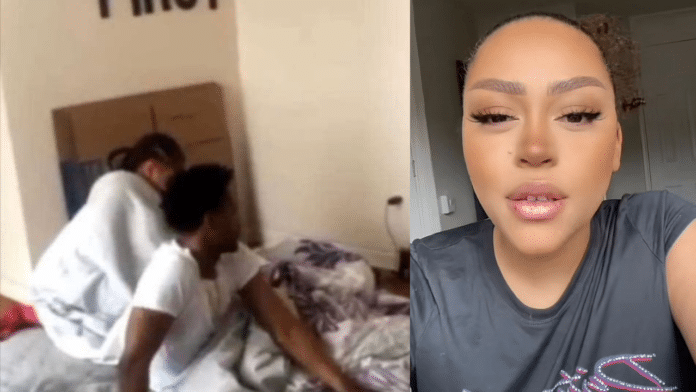 A young lady identified as Mia Mikins has shocked netizens with the abominable act that made her break up with her boyfriend.
Taking to her TikTok account, Mia shared that she caught him cheating with his mother, not once but twice and he denied it the first time but when it happened the second time, she could not stay any longer.
Mia revealed the first incident happened when she went to the kitchen to get water at night and walked in on mother and son kissing.
According to the Miami makeup artist, when she later confronted them, they convinced her she was sleepwalking and confused.
However, the next night, she claimed to have heard sounds indicating that her boyfriend and his mother had gone beyond kissing.
She captioned the video;
"Remembering the time I caught my ex and his mom making out in the kitchen when i went to get a glass of water & they tried to convince me i was sleep walking but i heard them doing deed the next night"
Watch the video below.