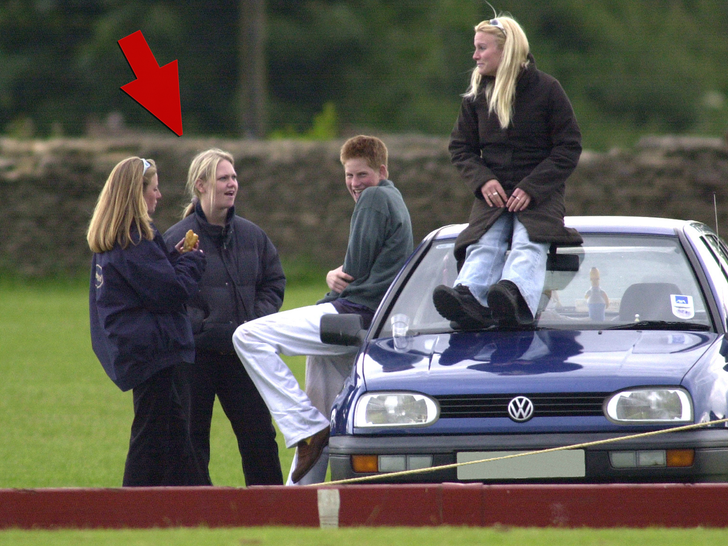 Prince Harry suggested he'd lost his virginity to an esteemed older woman in the U.K.'s countryside -- but, according to the alleged V-card-taker, she was just a couple years older.
A woman named Sasha Walpole has come forward to claim she was the one who first slept with PH in the summer of 2001 ... when she says she was just about to turn 19, while Harry was 16 (going on 17). What's more, she says it was Harry who put the moves on her.
'I'm the older woman who took Harry's virginity': Digger driver Sasha Walpole, 40, comes forward pic.twitter.com/Zjnyx7k92t

— DTN NEWS (@DTNNEWUpdates) February 4, 2023
Walpole -- who used to work as a stable girl for then-Prince, Charles at his Gloucestershire estate, Highgrove House, and now makes a living as an industrial plow digger -- says she was pals with Harry at the time, and had known him for years.
On July 21, 2001 ... she says she invited Harry to the Vine Tree pub to celebrate her 19th birthday -- during which, she claims he invited her out back to have a smoke ... she says they then got it on in the adjacent field just like he described in his memoir, 'Spare.'
Here's how Walpole describes it ... "He started to kiss me. It was passionate, intense. We both knew. It went from a kiss on to the floor pretty quickly."
She adds, "It was instant, fiery, wham bam, between two friends. It was sparky because we shouldn't have been doing it. He wasn't 'Prince Harry' to me, this was Harry, my friend, and the situation had got a little bit out of control. It felt naughty, I suppose, in the sense that it shouldn't be happening." Walpole also says he didn't do it like a virgin ... and she had no idea he was one at the time. The whole thing, she claims, lasted about 5 minutes total.
Afterward, Walpole says she did indeed smack his ass like he wrote in the book -- saying it was just a cheeky joke, seeing as how she worked with horses and found it funny.
It's interesting ... Walpole had been photographed with Harry around that time although, in these pics -- he looks to be flirting and fooling around with other girls ... not so much her.
You'll recall, when this tidbit about his first roll in the hay first surfaced -- as excerpts of his book started leak -- there was wide speculation he may have banged the legendary Elizabeth Hurley, even though she totally denied it.
Now, Walpole is spilling her guts to the British media ... doing an interview with the Daily Mail, and saying she was actually bothered by Harry's revelation about their brief tryst. She says she'd kept his secret for years, and is embarrassed he put their business out there.
Harry hasn't responded to her claims thus far.