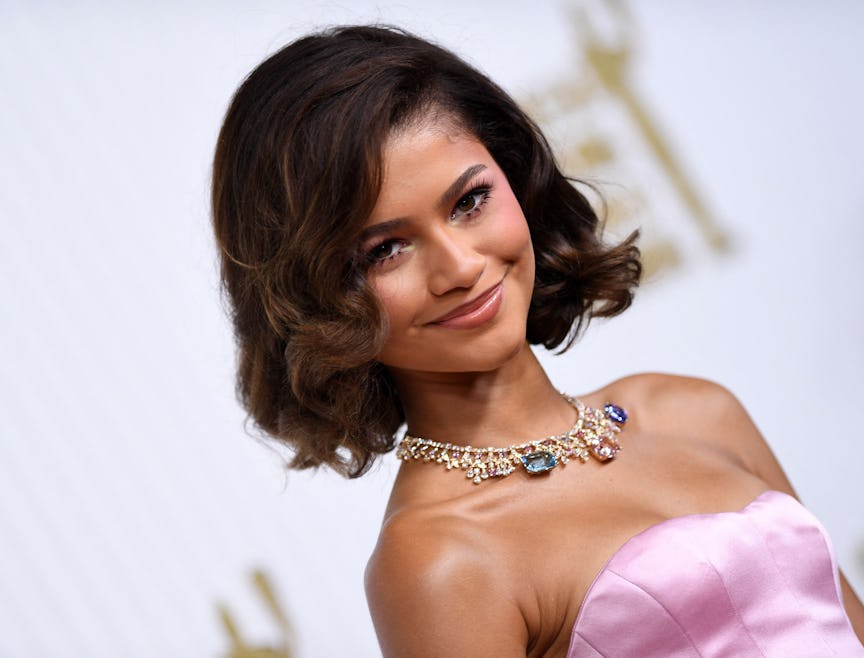 Zendaya is reportedly set to join an elite club that included Harrison Ford, Kelsey Grammer and Jennifer Aniston (twice).
According to Puck News
, after renegotiation her contract with HBO, the actress is now set to earn "close to" $1 million per episode for her hit show
Euphoria,
on which she also serves as a producer.
Considering that she's won two Emmy awards for her role and the series remains highly rated and the definition of buzzy, that's decidedly well-deserved.
The $1 million per episode mark has been considered a milestone ever since the cast of Friends negotiated themselves that payday for the final seasons of their hit show (mind you, at the time, they weren't even the highest-paid actors on NBC. Grammer was reportedly making $1.6 million an episode for the last two seasons of Fraser). HBO has doled out the fee to a select few actors before, including the main cast of Game of Thrones during its final season.
James Gandolfini reportedly was paid $1 million per episode for his iconic role on The Sopranos, and Nicole Kidman and Reese Witherspoon recieved the same for Big Little Lies. Witherspoon and Jennifer Aniston have actually joined the rarified club twice. They reportedly get $2 million for each installment of The Morning Show on Apple TV+.
We're using the word "reportedly" liberally here, because rarely do the networks or stars put out press releases trumpeting these paydays. News of the negotiations and figures are usually relegated to "according to sources" reports in the Hollywood trades, so it's hard to put the number in concrete context. Yet this very well could make Zendaya one of, if not the, highest-paid Black actresses in television history on a per-episode basis. Angela Bassett, who makes a reported $450,000 for each episode of 911 on Fox, currently holds that title for network television (her series puts out far more episodes a year than an HBO show like Euphoria does).
Still, according to Puck, this doesn't make Zendaya the highest-paid actress currently on television. She's bested by a list that includes Ford and Helen Mirren for their Yellowstone spinoff 1883, Mahershala Ali for the upcoming Hulu miniseries The Pilot, and John Krasinski for Amazon Prime's Jack Ryan. Yet it seems that the $1 million club may soon be a thing of the past, thanks to the Peak TV saturation point and every single streamer seemingly tightening their purse strings recently. About $850,000 is considered the aspirational high point at the moment.