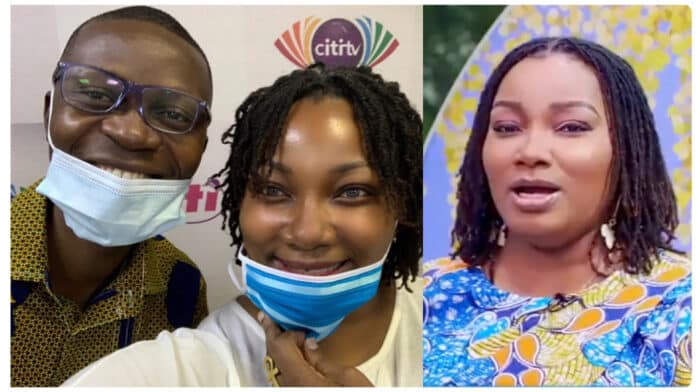 Experienced Ghanaian broadcaster Kokui Salomey Hansen has resigned from Citi FM and Citi TV.
Her resignation comes hours after AJ Sarpong also called it a quit at the station.
Many other journalists, like Fentuo Tahiru Fentuo, Kojo Akoto Boateng, and Dzifa Ametam, have all left the station with no apparent explanation.
Others who have also joined in the mass exodus from Citi FM and TV are Jessica Opare-Saforo, Daniel Koranteng, and Philip Ashong, amongst others.
Before joining Citi about a year or two ago, Kokui Salomey had worked with Viasat TV and Kwese Sports together with Patrice Amegashie, Kafui Dey, et al.
Kokui was born on November 4, 1978, in Accra, Ghana. At the age of six months, she and her mother and older brother moved to the UK to join their father. She is the daughter of the late Victor Selormey, Deputy Minister of Finance.
She came back ten years later to finish her education in Ghana, a transition she claimed was quite challenging. She attended the Ridge Church School in Accra before transferring to the Holy Child Senior High School in Cape Coast, where she began her first year by joining the choir.
In order to pursue a degree in music and theatre at Spelman College in Atlanta, Georgia, Kokui immigrated to the United States. She then transferred to the New England Conservatory of Music [NEC] in Boston, Massachusetts.
In Texas Allen Academy, she completed some additional coursework before submitting an application to a university. She claimed that she joined the school chorus while she was attending Allen to fulfil the requirement for extracurricular activities. She made the decision to return home after her studies were complete.
In order to settle down and work in Ghana's civil service, she went to Ghana in 2009, but she was forced to leave after just six months.