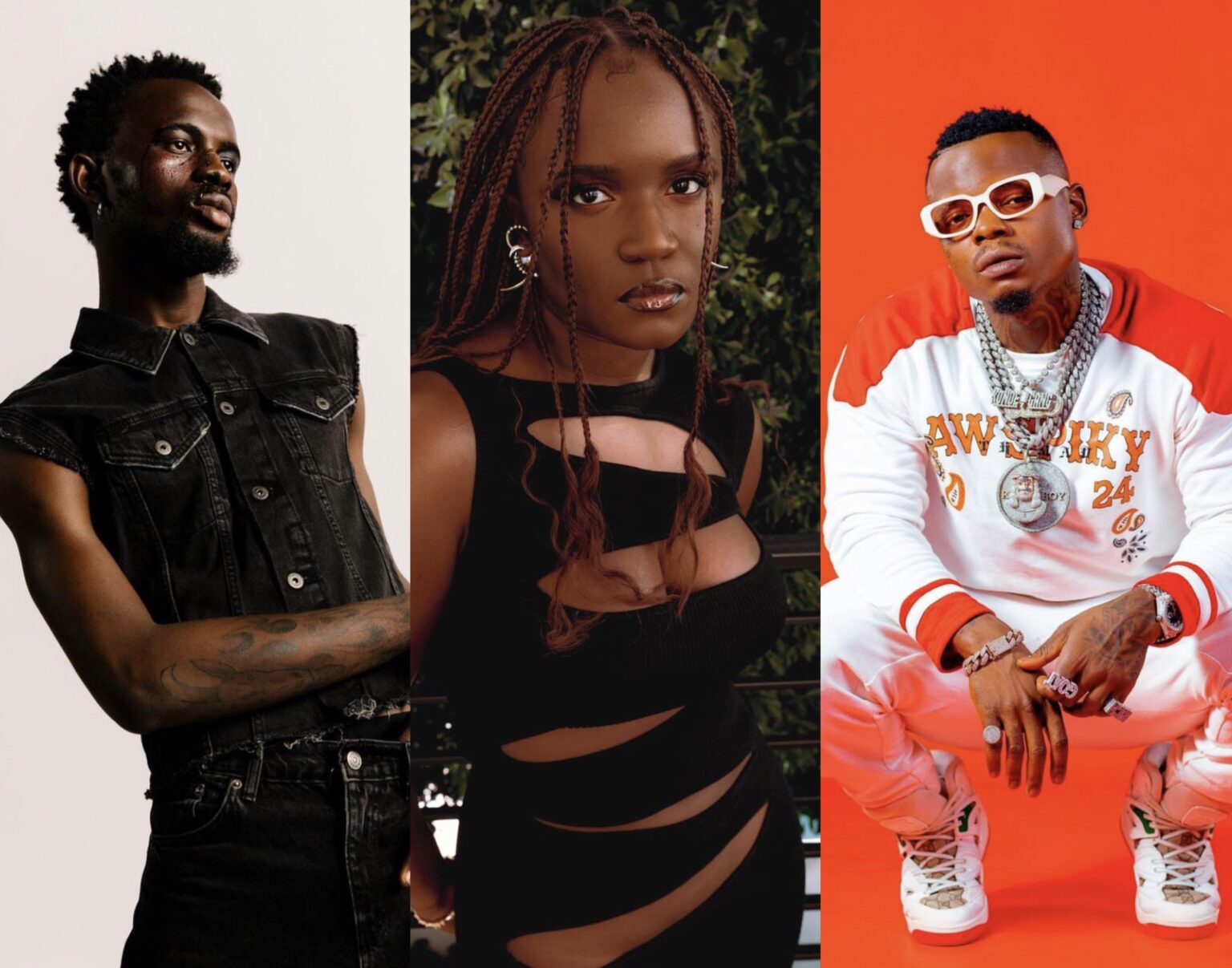 The Vice President of the United States Of America Kamala Harris has released a curated travel playlist for her tour of Ghana, Tanzania and Zambia.
Kamala Harris titled the playlist "My Travels: Ghana, Tanzania, and Zambia" and an addendum underneath the title explains that the playlist seeks to "amplify the artists and sounds from my travels."
The U.S. vice president arrived in Ghana on Sunday (March 26) for the start of her first trip to Africa while in office. She will visit Tanzania on Wednesday and Zambia on Friday before returning to the U.S.A on Sunday.
The curated playlist features Ghanaian artists like Amaarae, Moses Sumney and Black Sherif; Tanzanian artists like Harmonize, Zuchu and Alikiba; notable Zambian artists like Chile One Mr Zambia, Yo Maps and Chef 187. It also includes songs from Ria Boss, T'neeya, All My Cousins, Jay Melody and lots more.
I am releasing a playlist featuring the artists from my travels across Ghana, Tanzania, and Zambia, including many of the Ghanaian and Ghanaian-American artists I met today like @blacksherif_ and @amaarae.https://t.co/B057ZDcpv8

— Vice President Kamala Harris (@VP) March 27, 2023
Listen to the playlist here and see the full tracklist below:
1. All My Cousins, "Act a Fool"
2. Moses Sumney, "Me in 20 Years"
3. T'neeya, "Pretty Mind"
4. Amaarae, "Reckless & Sweet"
5. Herman Suede, "Kumbaya"
6. Moliy, "Ghana Bop"
7. Ria Boss, "Call Up"
8. Harmonize, "Single Again"
9. Chile One Mr Zambia, "I Love You"
10. Black Sherif, "Kwaku the Traveller"
11. Jux, Marioo, Papi Cooper & Tony Duardo, "Nice (Kiss)
12. Zuchu, "Utaniua"
13. Yo Maps, "Aweah"
14. Alikiba, "Mahaba"
15. Jay Melody, "Sawa"
16. Mbosso feat. Costa Titch & Alfa Kat, "Shetani"
17. Sarkodie feat. Black Sherif, "Country Side"
18. Platform Tz & Marioo, "Fall"
19. Darassa feat. Bien, "No Body"
20. Chef 187 & Blake, "Nobody"
21. Kuami Eugene & Rotimi, "Cryptocurrency"
22. Coolguy Pro, "Cherry"
23. Marioo & Abbah, "Lonely"
24. M3NSA, "Fanti Love Song"

25. Baaba J, "Lumumba"