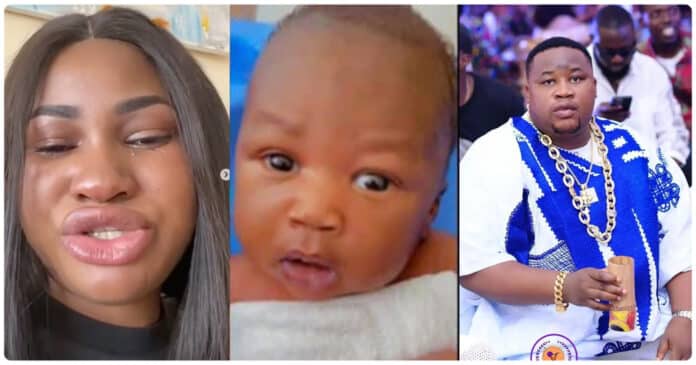 After rumours that she and the well-known socialite Cubana Chief Priest had a child together, a Kenyan woman who is allegedly the side chic of Chief Priest tells her side of the tale.
This comes after the famous bartender denied being the father of the Kenyan woman's child after being chastised by a contentious blogger.
The woman said in a video narration that she had met Cubana Chief Priest in Lagos after travelling there for a friend's celebration.
The Kenyan woman claimed that when she fell pregnant and returned to Kenya, Cubana Chief Priest advised her to keep the child but afterwards barred her from seeing him.
She also said that when she gave birth and sent the millionaire businessman the baby's images, he replied with a "vomiting emoji."
But, the new mother begs the Chief Priest to proceed with the DNA test as necessary in order to avoid her agony and denial.
Check out the video.