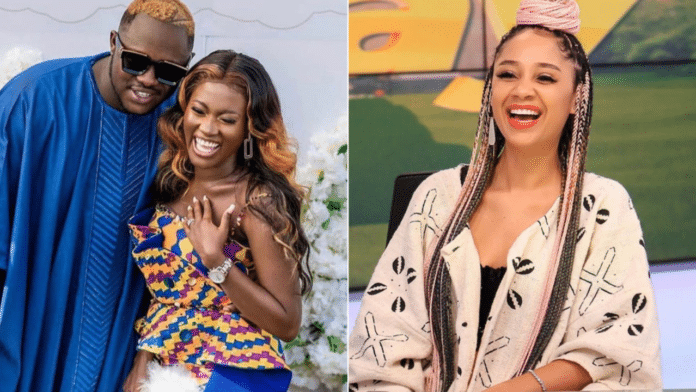 Medikal who dumped Sister Derby to marry Fella Makafui has reportedly gone back to his sweet ex according to comments on social media.
The AMG-signed rapper has featured the 'Uncle Obama' hitmaker on his upcoming song titled 'Cold And Trophies' produced by Chensee Beatz.
This feature has come as a surprise to most Ghanaians on social media because after Sister Derby and Medikal parted ways, it was assumed they were never going to join forces to work on a project.
But as we all know, the world is full of surprises and no one stays as a permanent enemy or friend forever.
As alleged by social media users, Fella has dumped Medikal because if that wasn't the case, there's no way the rapper would have dared to feature Sister Derby on his song knowing well that they aren't cool – And women are known to fiercely protect their valuables.
This might also be a marketing strategy but interestingly Fella Makfui hasn't shared the flyer of the upcoming project on her social media pages – Making the divorce rumours appear true.