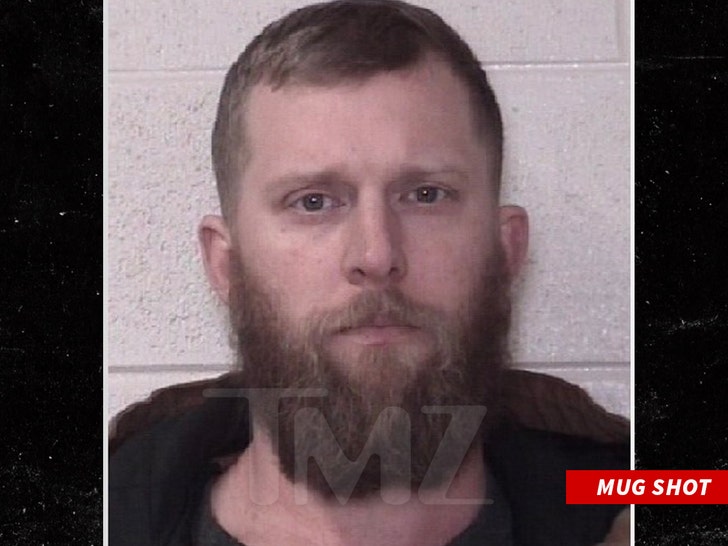 Kyle Chrisley, a former reality TV star has been arrested for assault in Tennessee.


A spokesperson for Rutherford County Jail told Page Six that the former reality TV personality was booked for the felony charge on Tuesday, March 14.


Police officers told TMZ that the "Chrisley Knows Best" alum brandished a "fixed blade" during an altercation with his supervisor at Penske Truck Rental.


His wife, Ashleigh Chrisley, however said "That's not true." She added;


"Kyle has a knife that he carries for work, but he did not pull it out or brandish it, nor did he use it on the person. He will plea not guilty."


Ashleigh also claimed that Kyle got into "a verbal disagreement" with a fellow employee while at work. "The other guy pushed him, turning things physical," she claims. "It was self-defense on Kyle's side."


After the incident, Ashleigh said Kyle "was told to leave" and that he obliged, noting that "an arrest warrant was later issued for aggravated assault." "When Kyle was made aware of the warrant, he turned himself in to Smyrna Police Department," she claims, adding that she "posted his bond as soon as he was booked."


Chrisley, 31, was released after posting a $3,000 bond; however, he's due in court on March 20.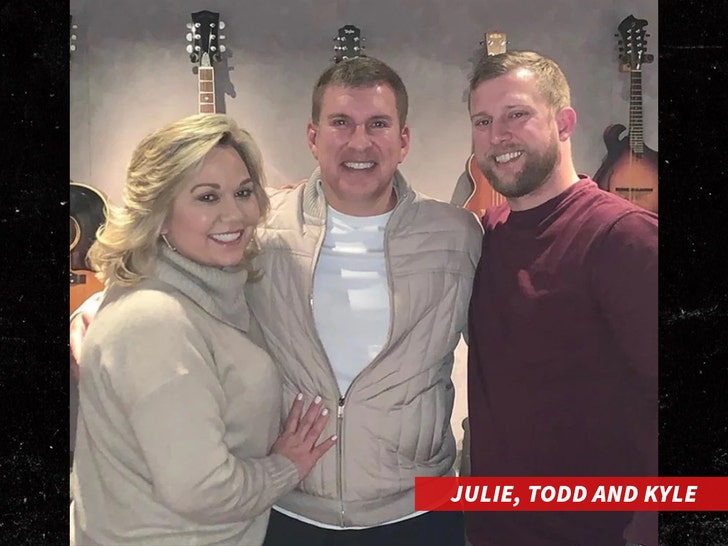 Kyle's father, Todd Chrisley, and his stepmother, Julie Chrisley, are currently serving time in federal prison for financial crimes. They were convicted after being indicted in August 2019 on fraud and tax evasion charges, and a new indictment was filed in February 2022.
Todd, 53, is spending the next 12 years at Federal Prison Camp Pensacola in Florida. Julie, 50, who was originally set to spend the next seven years at Federal Correctional Institution Marianna, just two hours away from her husband, was reassigned to Federal FMC Lexington in Kentucky.
Each will have to complete a 16-month probation period upon release.