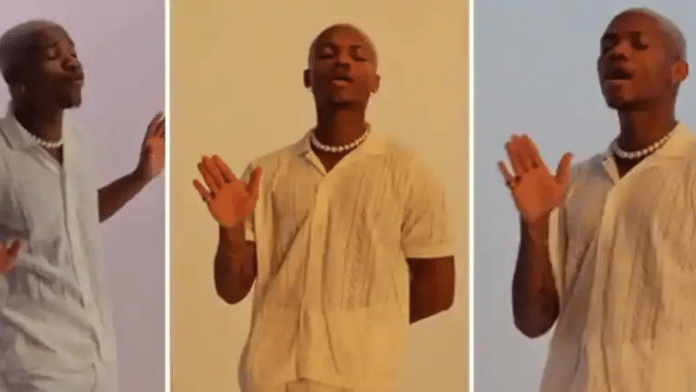 The reports about KiDi's liver cancer has heightened as a new video of the singer looking pale and thin has surfaced online.
The 'Say Cheese' hitmaker has dropped a short video dancing to his new song titled "I Lied".
The talented singer who took a break from music is finally back and ready to suffocate music lovers with good music.
The lyrics of the song talk about how he tries his possible best to remain cheerful but struggles through the storms of life with a cheerful place.
As subtly revealed by KiDi, he's currently battling a liver-related disease.
According to him, his loved ones will burst into uncontrollable tears if he ever shows them his liver.
He also talked about how he has been living in pain for some time now but always tries his possible best to cheer up in the midst of people.
Watch below.