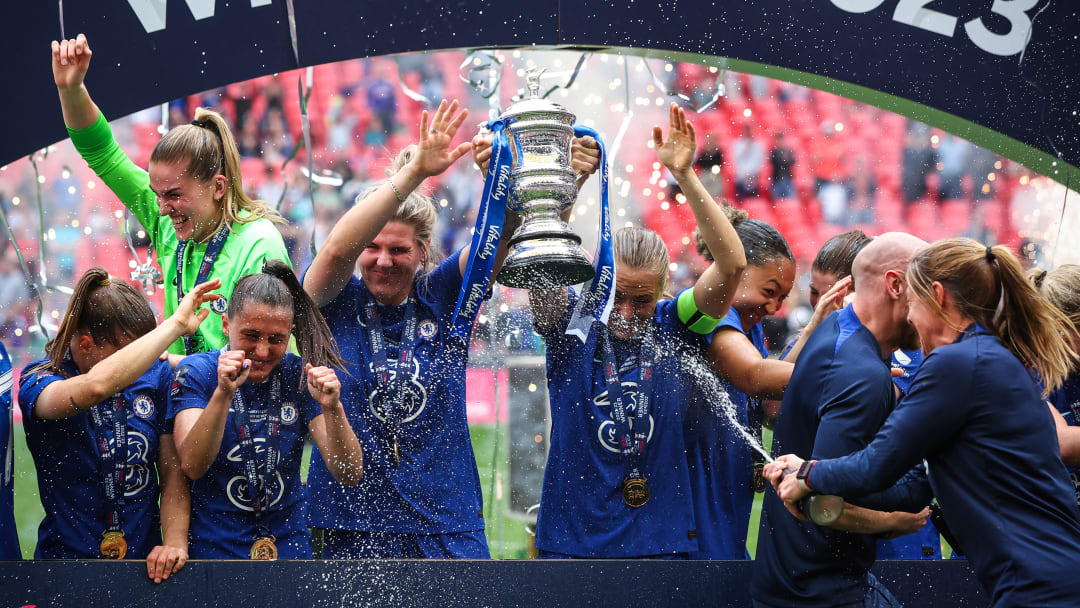 Chelsea midfielder Erin Cuthbert admitted she wasn't able to do the 'best part' of her game in the Women's FA Cup final against Manchester United, until tactical tweaks and substitutions nudged the game in their favour and contributed to the hard fought 1-0 win.
United had been the better team in the opening 45 minutes but were unable to take a number of opportunities that fell to the likes of Millie Turner and Leah Galton. Alessia Russo also spurned a great chance towards the end of the game.
But, early in the second half, Blues boss Emma Hayes tweaked things when brought on both Pernille Harder and Sophie Ingle. The system moved from 4-2-3-1 to something more akin to 4-4-2, with Harder supporting Sam Kerr and ultimately changing the game with her runs into inside channels.
It was that kind of movement that got created Kerr's winning goal and made other Chelsea chances.
"We're used to absorbing pressure in different games and have European experience," Cuthbert said.
"We know what to expect and we know that football can so change so quickly and is all about momentum – we just needed one moment in the game and when we got that goal we were thoroughly the better side. We started to control the game and managed the time really well.