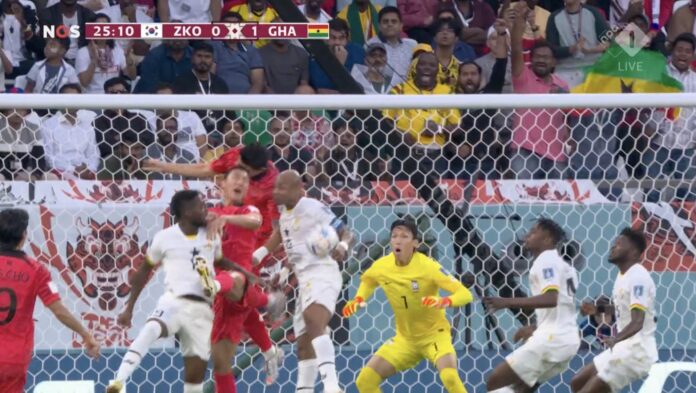 A section of Ghanaians is debating the authenticity of the first goal scored by the Black Stars against South Korea.
Many believe the goal should have been chopped off considering the fact that there was a foul in the link-up to the goal.
Ghana scored its first goal against South Korea in the second group match of the 2022 World Cup when a crossing was made into their opponent's half.
Even before Mohammed Salisu hit the ball into the net, it supposedly hit the arm of skipper Andre Dede Ayew.
There has been a debate as to whether the goal should have stood, especially when there was a goal right after the incidence.
Ghanaians are divided on the topic. While some believe it was a ball to hand and could not be deemed a foul, others believe South Korea were not given fair treatment by the referee.
Meanwhile, Ghana won the game by 3-2 and would be looking forward to beating Uruguay to qualify for the knockout stage of the Qatar 2022 World Cup.