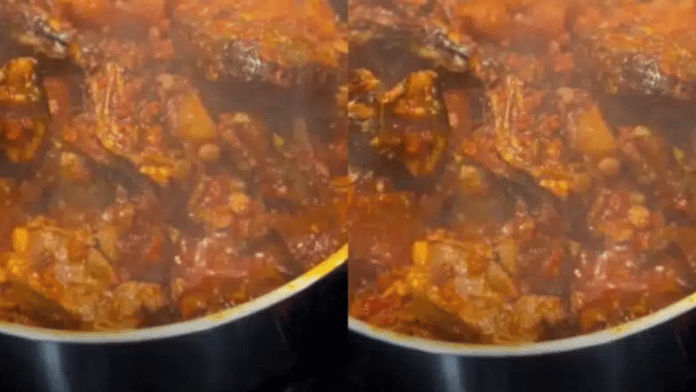 A young Nigerian lady who's currently based in Canada has landed herself into serious trouble for using rotten fish locally called 'momone' to prepare a stew.
According to this lady, his Canadian landlord immediately rushed to her apartment after he smelled the stitch of the rotten fish which is mainly used for African dishes to add extra taste.
As narrated by the lady, she was still cooking when her landlord came and told her that the aroma was upsetting.
He added that he and his daughter suffer from migraine and that she had immediately leave their house.
Sharing a puncture of the sup that landed her into this trouble, she captioned it as;
"My first vegetable soup hat gave me quit notice in my new house",
Africans who have come across this bizarre story have called out the landlord for not respecting the culture of others.
They believe he dealt with the trivial issue with a sledgehammer which isn't necessary.