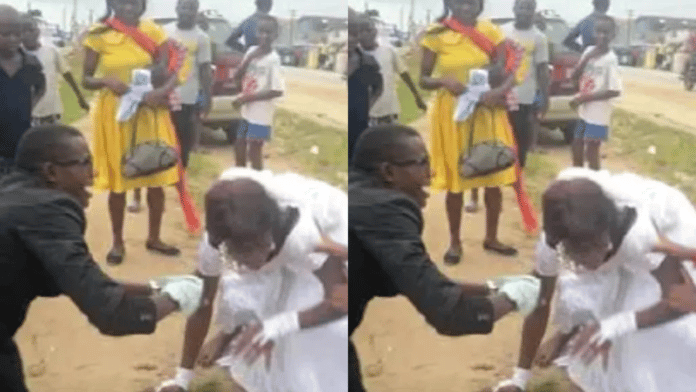 There's currently a change in currency notes in Nigeria and this has unanticipatedly marred the wedding of two young lovers.

According to a report by Daily Trust Nigeria, the family of a young woman in Gbako LGA of Niger State has reportedly asked the family of her suitor to take back the old N1,000 and N500 notes they gave as bride price because they believe it's fake.
According to reports, the family of the suitor took an undisclosed amount to the family of the woman as bride price and money for other stuff in preparation for the wedding.
Though the wedding was not postponed, guardians of the girl were said to have noted that with the CBN deadline of January 31, 2022.
They were not ready to buy some things needed for the ceremony and they did not have a bank account to deposit the money, hence their demand for new notes.

A family member of the male suitor explained that;
"We took money to the family of the girl we want to marry. They called me on Sunday to come and take the old currency notes back pending when we have the new naira notes. They said they don't have anywhere to change the old notes. So, I want to take it to the bank pending when we get the new notes."
He further said that many people were scared of collecting the old notes for fear that they would not be able to spend them before the January 31, deadline.
Daily Trust gathered that rural traders in the state have started rejecting the old notes or shutting their businesses as commercial banks have continued to give out old notes.
In some places visited, rural communities and semi-urban areas in the state reported that most of the communities had no access to banks.