Actress Fella Makafui has shared more sensational pictures and videos from her exotic vacation in the United States of America.
Her posts on her social media handles are proof that she's indeed enjoying the flashy lifestyle of being a successful businesswoman and the rich wife of popular Ghanaian musician Medikal.
The mother-of-one, 27, is currently chilling in the City of Miami, Florida, where she's having a swirling time exploring the American coastal metropolis.
Rocking a sleeveless nude figure-hugging dress Saturday night, Fella Makafui flashed her erected nipples in a self-recorded video as she stepped out braless for a dinner.
Earlier in the day, the YOLO star and serial entrepreneur showed off her sizzling bikini body as she partied with her friends on a yacht at Miami Beach.
Basking in the sun, Fella rocked a two-piece by Fendi as she struck a series of sexy poses for all to see on the vessel.
Although she covered her modesty with a price of clothing, part of her private part was briefly exposed.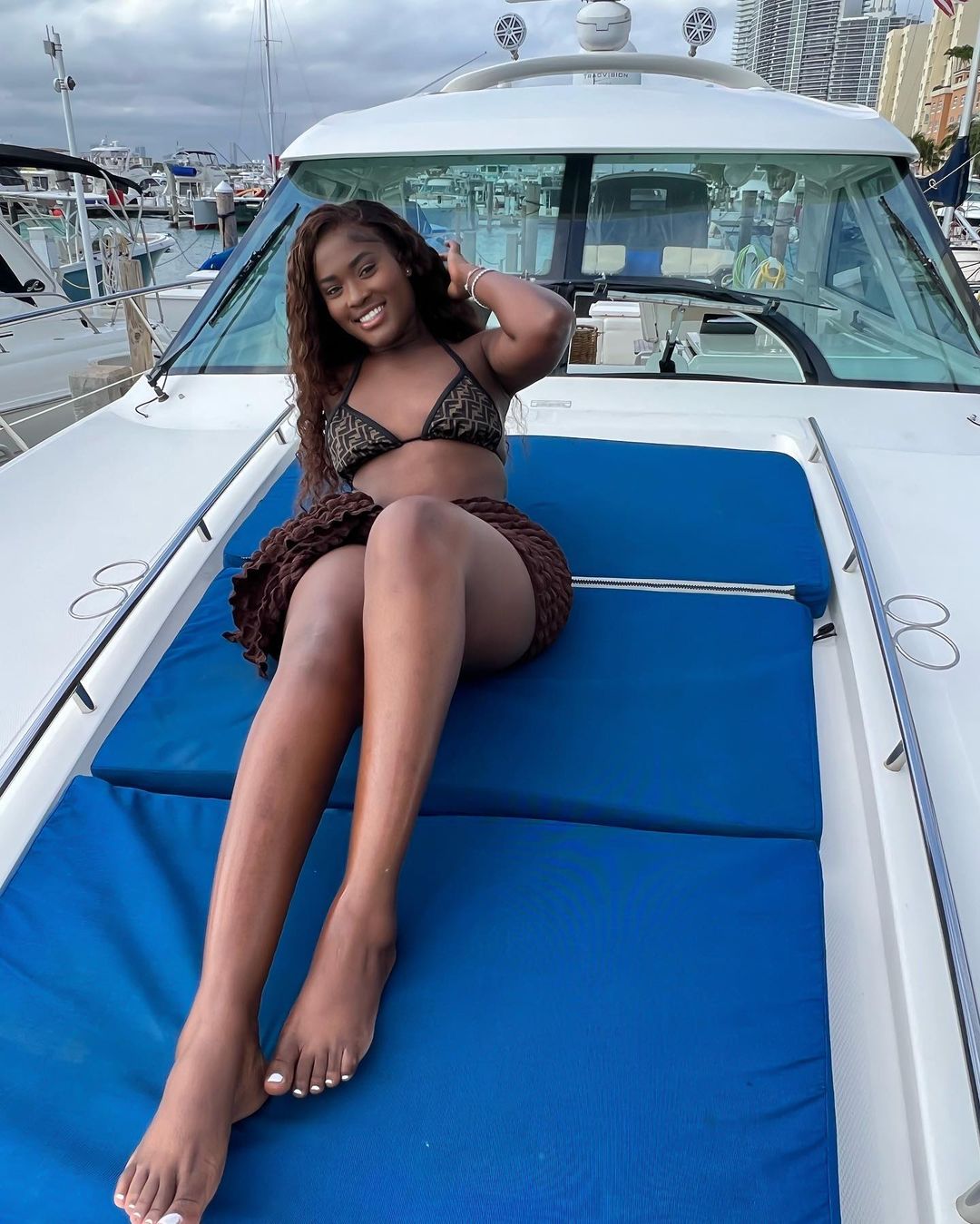 On the back of the sexy photos, a group of morality police who have come across the pictures has opined that Fella is disgracing her hubby because she's married and expected to dress decently and command respect for their families.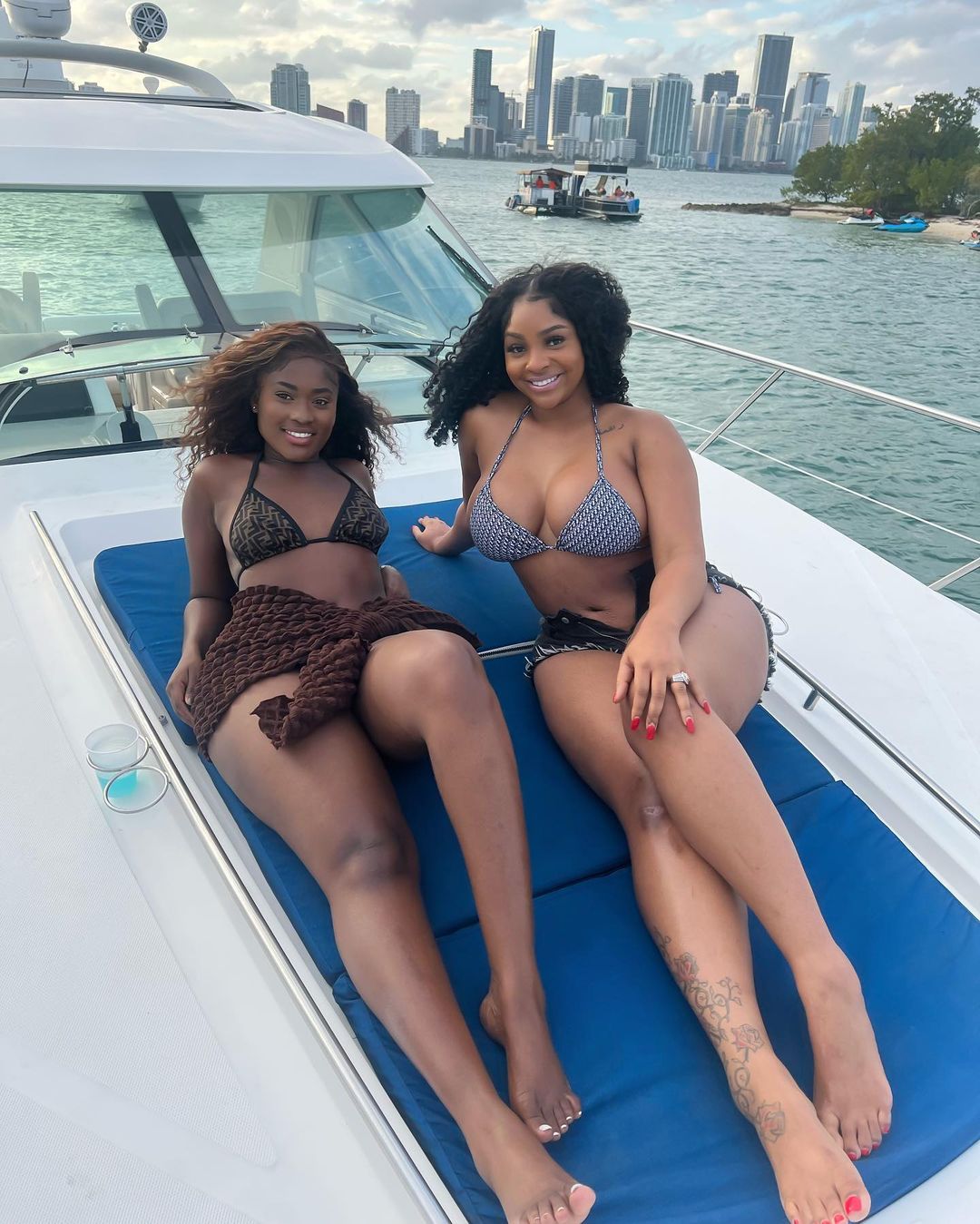 This is not the first time Fella has faced public uproar due to her choice of outfits.
But the more her critics condemn her, the more she keeps giving them back-to-back slutty pictures.