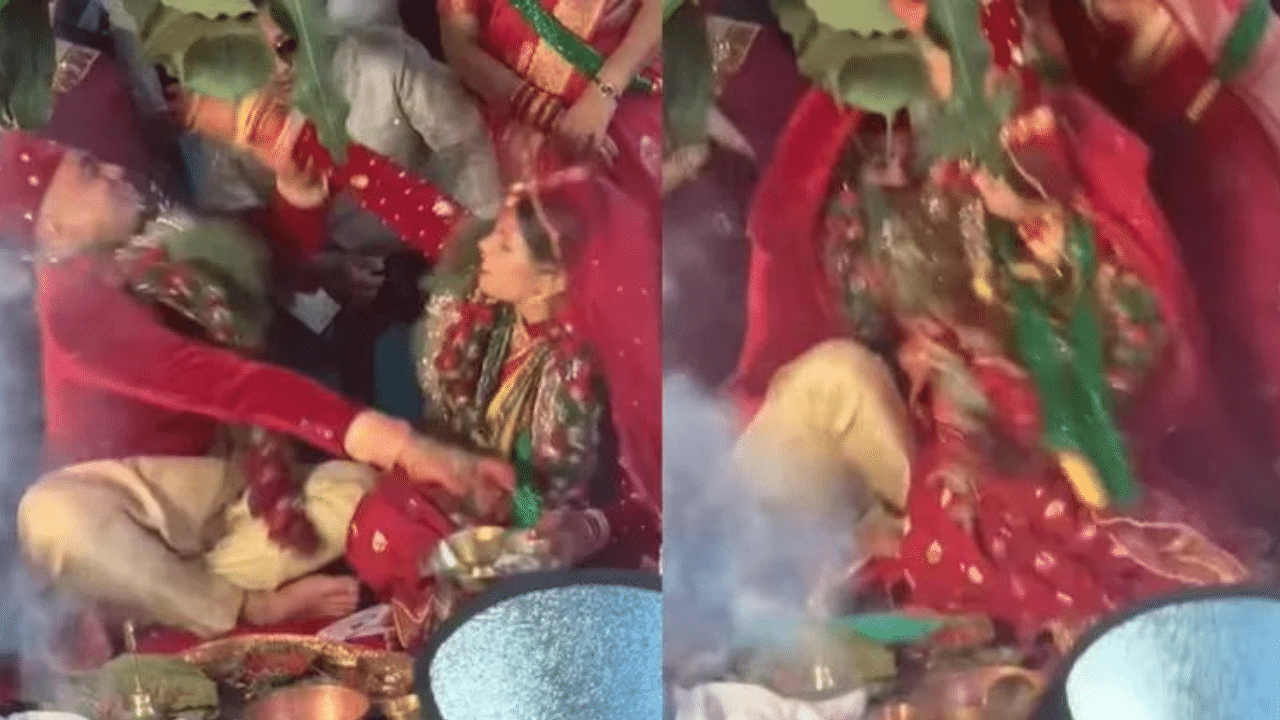 There was excitement among everyone at the wedding, including the bride and groom, but however, the thrill faded away when an upsetting incident occurred.

Videos of several such incidents have gone viral that show ugly fights between the bride and groom.
But, here we bring you a video that has gone viral on social media recently and shows a bride and groom hitting each other with shoes, triggering a high-voltage drama on the wedding stage and leaving all the guests stunned.
In this fast-trending video which has raised eyebrows, the bride and groom are seen standing opposite each other and engaged in a back-and-forth banter.

The groom suddenly got irked and attacked the bride with his wedding shoe. Meanwhile, the relatives present near the newlywed couple tried to stop the fight but, the bride also tried to hit the groom with her shoe.

A few moments later, the groom charged on the bride again and dragged her by the hair.
Both of them landed on the wedding throne while fighting. Even on the floor, the groom kept beating the bride.
Watch the video below: